Editor's Note: This is the final installment part in our series of blogs designed to understand what is needed – both physically and mentally – to land a scholarship to play college baseball.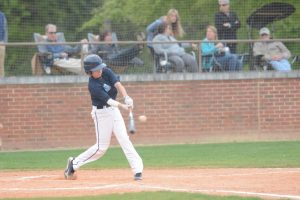 During the course of our series on "How to Earn a Baseball Scholarship," we examined the importance of having the right approach. In my quest to help you fulfill your baseball dreams, I have broken the process into a seven-point plan.
In the first four blogs, I identified the first steps in our plan – developing good habits, converting habits to skills, playing on the right teams, the importance of being a good student and how your high school and travel teams complement the process.
In the final installment, I will go over the importance of developing relationships.
Often times, this is where your high school and travel ball coach is most needed. There isn't much time for them to teach you how to play baseball, but they should have relationships with college coaches that you can leverage. And if they don't have a relationship with one of your top three schools, they should be resourceful enough to develop those relationships.
Does your coach believe in you enough to attach his name to you when speaking to college coaches on your top three list?
It's time to ask, if you have good habits, skills and have attended the college camps of colleges you can get accepted into and you've showcased your skills in front of them during your high school and travel team games.
"Coach, I would like to be a Georgia Bulldog. That's my first choice as a student-athlete. How do you feel about that?"
These last five blogs were designed to give you a strategy for making your dream of playing college baseball a reality.
It's time to put your plan into motion. Now, what are you going to do?
Remember: Intelligence trumps being smart.
For more information, visit www.diamonddirectors.com today. Also, check out our Digital Magazine.
BIO
CJ Stewart has built a reputation as one of the leading professional hitting instructors in the country. He is a former professional baseball player in the Chicago Cubs organization and has also served as an area scout for the Cincinnati Reds. As founder and CEO of Diamond Directors Player Development, CJ has more than 12 years of player development experience and has built an impressive list of clients, including some of the top young prospects in baseball today. If your desire is to change your game for the better, CJ Stewart has a proven system of development and track record of success that can work for you.