Editor's Note: This is the second part in a series of blogs designed to understand what is needed – both physically and mentally – to get a scholarship to play college baseball.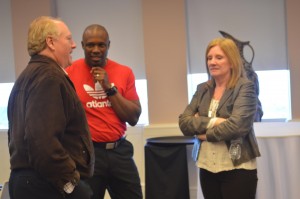 In our series on "How to Earn a Baseball Scholarship," we looked at how earning a scholarship isn't that complicated – if you have the right approach. In my quest to help you fulfill your dream, I have broken the process into a seven-point plan.
In the first part of the plan, I identified the first three steps in our plan – developing good habits, converting habits to skills and playing on the right teams. In the second part, we are looking at the important role that having good grades plays in the process.
Don't forget that college is higher education. Your high school grades and test scores allow you to prove you can handle the responsibilities required to participate at the next level. The SATs (Scholastics Aptitude Test) arguably are the most important test that any college looks for, especially from student-athletes.
The SATs measure your aptitude, which prove your ability to learn and apply. Aptitude is a skill that you need in the classroom – and definitely on the baseball field.
Select one to three schools that you can get into academically (you must have the grades and test scores) and compete at athletically (you can produce even without the skills). This requires having an honest conversation with your school counselor, who can give you an assessment on your grades (just like a professional baseball scout or professional swing coach like myself does).
I get paid to be honest and, as we know from experience, the truth will always set you free. My advice is about what to start doing and what to stop doing. The lesson here is that if you don't start developing sound academic and athletic habits, you won't have the necessary attributes to get a college scholarship.
Remember – "Put all of your eggs in one basket and watch them like a hawk."
On the field, Major League Baseball scouts evaluate the following tools with a current and future grade of 20-80, with a 50 being Major League average:
Hitting for average
Hitting for power
Fielding
Throwing
Running
If you score at least a 50 on either of these (as a current or future grade), you definitely will receive a baseball scholarship at most major colleges. And you definitely will be in line for the MLB Draft. A score of 30 will enable you to compete at a smaller college.
My advice, if you are serious about playing at the college level, is to find a professional hitting coach to help you navigate the development process of your swing as well as the evaluation process by a MLB scout. The key is to get an honest evaluation from professionals, rather than hope that just because you play on a good travel team, you are automatically entitled to a scholarship.
Remember: Intelligence trumps being smart.
For more information, visit www.diamonddirectors.com today. Also, check out our Digital Magazine.
BIO
C.J. Stewart has built a reputation as one of the leading professional hitting instructors in the country. He is a former professional baseball player in the Chicago Cubs organization and has also served as an area scout for the Cincinnati Reds. As founder and CEO of Diamond Directors Player Development, CJ has more than 12 years of player development experience and has built an impressive list of clients, including some of the top young prospects in baseball today. If your desire is to change your game for the better, C.J Stewart has a proven system of development and track record of success that can work for you.