You were probably expecting another blog from me this week on how to assess and improve your hitting skills. Well, I have a curve ball for you.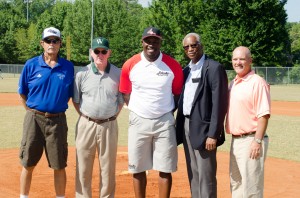 What's more important than developing your physical skills for hitting you might ask? Throughout my 16 years of developing hitters of varying personalities and learning styles, I have experienced a lot of success. The reason is that I helped them enhance their ability to think critically.
Baseball is game that punishes you for not being able to think critically. This isn't a game that relies solely on those "get 'em next time" or "hang in there buddy." Here is how your brain should work when you:
Pop the ball up
Strike out looking
Hit a weak ground ball
Ask yourself and answer these two questions:
What did I do specifically do wrong?
What specific adjustment should I make?
If you find yourself stuck, send me your swings by clicking here.
When you do something wrong, you must properly trace to the root of the cause in order to prevent wasting time. You can't make adjustments or do something differently if you don't know what you did wrong.
For example, you may be struggling with your swing due to a lack of commitment of excellence during practice, not being coachable or arrogant. If any of these are the case, there is no need for you to take thousands of swings.
Force your coach to work with you by helping you understand what's wrong. Let him serve as a catalyst for erasing those negative results. Hold him accountable, because he is the coach. Baseball is your dream and your passion, so what are you waiting for?
Here is how your brain should work when you
Drive the ball to the wall
 Get a base hit on a 1-2 count curve ball
Hit a hard ground ball up the middle
Ask yourself and answer these two questions.
What did I do right?
What should I do to remain consistent?
If you do something right, but you can't explain how, that's called luck. Luck lasts when you aren't playing against good competition. The great news about being consistent is that you don't have to do it right all the time. You just need to do it right most of the time.
Oftentimes, being consistent can be the result of being humble, so continue to practice with excellence and don't be afraid of getting bad results.
Elite hitters are intelligent. That means they understand "what to do" while being able to "do it." Smart hitters understand "what to do," but can't "do it."
Remember: Good hitters don't work hard; they work smart.
For more information, visit www.diamonddirectors.com today.
BIO
C.J. Stewart has built a reputation as one of the leading professional hitting instructors in the country. He is a former professional baseball player in the Chicago Cubs organization and has also served as an area scout for the Cincinnati Reds. As founder and CEO of Diamond Directors Player Development, CJ has more than 12 years of player development experience and has built an impressive list of clients, including some of the top young prospects in baseball today. If your desire is to change your game for the better, C.J Stewart has a proven system of development and track record of success that can work for you.