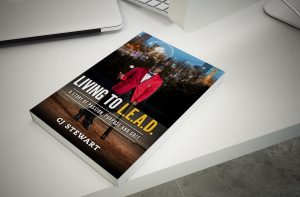 Acumen. You hear the term used a lot. But what does it mean? And why do you need it? And, perhaps more importantly, how do you get it?
Acumen is the ability to make good judgement and quick decisions. For young players, the three judgements they must make include:
Travel team commitment
Playing time
Friends and associates
Three quick decisions that hitters need to make:
Reaction to rejection from desired opportunities
Reaction to failure in games
Reaction to criticism
Acumen is a noun and it doesn't describe you. It must be you. As a former professional scout with the Cincinnati Reds, my job was to seek young men with acumen that can help us win World Championships.
For me, hitting acumen is found when I see hitters who have the four A's.
Attitude – how you act under stress
Adjustments – ability to do something different and quickly when wrong
Aptitude – ability to learn and apply quickly
Application – make it happen
You need acumen to prove you can perform. Possessing athleticism is a plus, but not enough if you want to be a high achiever at the collegiate and/or professional level. The great thing about baseball is that you aren't expected to be perfect with regards to outcomes like a pilot or surgeon. Strikeout 70 times out of a 100 and get a hit 30 times, and you'll be financially set.
But remember this: Nobody will ever earn the opportunity to land a plane safely 30 out of 100 times.
You get acumen by being skilled. It takes 3,000 reps to build a habit (something you repeatedly do). It takes another 3,000 reps to convert a habit to a skill (something you repeatedly do under stress).
Having a good attitude under stress, doing things differently and quickly when you're wrong, learning and applying quick and making things happen must become a skill.
Acumen isn't a nice to have. It's a must have. Earn the right to have this word used in the same sentence with your name. He has quick hands and a hard worker isn't powerful enough.
Remember: Intelligence trumps being smart.
For more information, visit www.diamonddirectors.com today. Also, check out our Digital Magazine.
____________________________________________________________________________
C.J. Stewart has built a reputation as one of the leading professional hitting instructors in the country. He is a former professional baseball player in the Chicago Cubs organization and has also served as an area scout for the Cincinnati Reds. As founder and CEO of Diamond Directors Player Development, CJ has more than 12 years of player development experience and has built an impressive list of clients, including some of the top young prospects in baseball today. If your desire is to change your game for the better, C.J. Stewart has a proven system of development and track record of success that can work for you.