A benefit to being a Diamond Directors' clients is that summertime is the time to reap the harvest of seeds sown all the way back in the fall: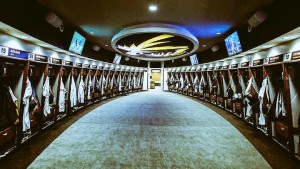 Fall: August through October – Assessment
Winter: November through January – Building habits and strength
Spring: February through April – Convert habits to skills
Summer: May through July – Maintain Skills
I recognize that the summer season can bring a lot of stress. You are playing travel ball. You are playing against top teams. But summer baseball does something else – it expose the weaknesses of hitters that aren't prepared to compete.
Here are three things that I recommend you do to improve your game this summer:
Strength, eating, drinking and rest
As a youth baseball player, I spent most of time preparing to compete in games by hitting baseballs. On game day, I was mentally and physically ready, or at least I thought I was. I'd have bad games, and blame it on not practicing enough so I would practice more.
Meanwhile, I had a habit of only drinking a bottle of water or two the entire day. I'd complement that with one decent meal, probably some fried chicken fingers and fries.
There was no need for rest in those days, because I thought that I was strong and invincible. Without strength, good eating habits, water and rest, you will not have a productive summer.
Here are a few simple things you can do as you become more responsible:
Strength
100 Push Ups x 6 days per week
Diet
20-30 grams of protein for breakfast, lunch and dinner
20-30 grams of a protein shake three hours after breakfast, three hours after lunch and three hours after dinner
20-30 grams of carbohydrates for breakfast, lunch and dinner
5-10 grams of fiber for breakfast, lunch and dinner
* Protein repairs and builds muscles
* Carbohydrates provide energy
* Fiber breaks down protein for the muscles
My Favorite Proteins
* Scrambled eggs
* Salmon
* Grilled or baked chicken
* Steak
My Favorite Carbs
* Grits
* Oatmeal
* Brown rice
* Sweet potatoes
My Favorite Fiber
* Asparagus
* Spinach
* Broccoli
* Okra
My Favorite Snacks
* Almonds
* Apple slices
* Bananas
* Oranges
My Favorites
* Publix Grocery for subs, wraps, fruit, etc.
* Jason's Deli
* EAS Whey Protein
* Longhorn's Steakhouse
Shorter practices
The overused statement "hard work pays off" is what hurts hitters the most in the summer because they have more time to over train.
Be smart this summer. If you prepared for success with a fall plan, the summer should be a piece of cake. Stay tuned for my blogs in August and I will make sure that this time next year you will yield unforgettable results.
In the meantime, understand that it takes 3,000 reps to develop a habit and that summer is when you should be maintaining skills developed from habits that we built in the winter.
According to my swing map, there are four parts of the swing:
Stance/Load
Approach
Contact
Extension/Finish
Those four parts are supported by timing, tempo and tracking.
Timing is when you Load
Tempo is how you Load
Tracking confirms or rejects what's next – Approach, Contact and Extension/Finish
Here's what I expect from you as a smart hitter this summer:
Identify your favorite drill for each part of the swing mentioned above as well as timing, tempo and tracking.
Commit to 100 reps of each drill and 25 swings using the tee and/or coach pitch five days per week.
Rest from practice two days per week.
Here's a sample workout:
Monday – Stance/Load Drill x 100 reps x 25 swings of tee and/or coach pitch
Tuesday – Approach Drill x 100 reps x 25 swings of tee and/or coach pitch
Wednesday – Contact Drill x 100 reps x 25 swings of tee and/or coach pitch
Thursday – Extension/Finish Drill x 100 reps x 25 swings of tee and/or coach pitch
Friday – Timing Drill x 100 reps x 25 swings of tee and/or coach pitch
Saturday – Off day
Sunday – Off day
Short journal entries
If you really want to improve this summer, I challenge you to keep a journal each day with 100-150 words describing your day, regardless of you have a game, practice or off day. Here are a few simple questions that you can answer each day:
1. How did I improve today as a baseball player and/or person?
How did I help someone else improve today as a baseball player and/or person?
What did I do today as a baseball player and/or person that would be value add for a college program?
Check out our "Tip of the Week" – Ball Toss Drill 
Remember: Good hitters don't work hard; they work smart.
For more information, visit www.diamonddirectors.com today. Also, please check out our eMagazine.
BIO
C.J. Stewart has built a reputation as one of the leading professional hitting instructors in the country. He is a former professional baseball player in the Chicago Cubs organization and has also served as an area scout for the Cincinnati Reds. As founder and CEO of Diamond Directors Player Development, CJ has more than 12 years of player development experience and has built an impressive list of clients, including some of the top young prospects in baseball today. If your desire is to change your game for the better, C.J Stewart has a proven system of development and track record of success that can work for you.