It's November and the Miami Heat is positioned for a three-peat. I'm just saying. Let's move on before I lose you.
This same time last year, you made the sacrifice to prepare for success in the spring. Press rewind. Is there anything you could have done different in November 2012 to prepare you for spring/summer 2013?
Okay, now press fast forward? What type of offensive goals do you want to achieve spring/summer 2014? Press play. Here are three things you can do this month to get your body ready and fix your swing in December.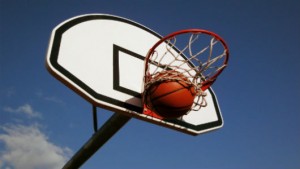 Play basketball
Regardless of your skill set, your body must be conditioned at an elite level in order to repeat great hitting habits everyday of competition. One of the best ways to get your body in shape is to play basketball. You'll also develop great body control in the process, which is a hitting skill crucial to being able to adjust to varying pitch types, speeds and locations.
Takeaway: Whether you're playing competitively or for recreation, give it your all and get in the best shape of your life.
Play pepper
Don't get too carried away with trying to become a NBA superstar, especially if you aren't 6 foot, 8 inches. One of the best ways to maintain great hand/eye coordination while developing bat/body control is playing pepper. It's easy: all you need is a partner, a bat and a ball. Give yourselves about 15 to 20 feet of space. With 25 percent to 50 percent effort, your partner should pitch you the ball while you focus on hitting it directly to him on a line drive or ground ball. Rotate after 20 successful reps per person and repeat that for 120 minutes per week for the entire month.
Takeaway: Good body/bat control is a hitting skill that's crucial to being able to adjust to varying pitch types, speeds and locations.
Play music
One of my favorite aspects of baseball is listening to the walk out sounds of hitters. What's your favorite walk out music? Listen to as much music as you can this month and sync the tempo of your favorite songs to your hitting tempo. Most hitters struggle when they move too fast or too slow, which causes their swing mechanics to break down.
Takeaway: Good tempo is a hitting skill that's crucial to being able to adjust to varying pitch types, speeds and locations.
So, what are you waiting for? Spring will be here before you know it. Will you be ready? You will with my help.
Remember: Good hitters don't work hard; they work smart.
For more information, visit www.diamonddirectors.com today.
BIO:
C.J. Stewart has built a reputation as one of the leading professional hitting instructors in the country. He is a former professional baseball player in the Chicago Cubs organization and has also served as an area scout for the Cincinnati Reds. As founder and CEO of Diamond Directors Player Development, CJ has more than 12 years of player development experience and has built an impressive list of clients, including some of the top young prospects in baseball today. If your desire is to change your game for the better, C.J Stewart has a proven system of development and track record of success that can work for you.