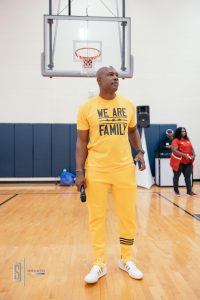 It's November, and that means my hitters already have put in the work this fall (August-October) to try new things. The time they find what works and what doesn't.
From November-January, we will commit and discipline ourselves to build strength and habits based on what works.
There are three types of strength that I focus on with my hitters:
Mental – How you think
Emotional – How you feel about what you think about
Physical – How you get things done
Thinking about things at a high level is a skill that must be developed. Albert Einstein once said, "The world as we have created it is a process of our thinking. It cannot be changed without changing our thinking."
I don't like riding roller coasters because I don't like not being in control of things. This is especially true when something is making me go fast or high up one moment, and down the next.
Our emotions can be like a roller coaster. A lot of time is spent on building the body to be strong, and we often get that wrong. Building physical strength must also include rest, a good diet and do the right exercises the right way for the right reasons.
On a scale of 1-10—with 10 being the highest—how do you rate your areas of strength:
Mental – How you think
Emotional – How you feel about what you think about
Physical – How you get things done
What are you doing to get/maintain mental, emotional, and/or physical strength?
Remember, skills pay the bills.
To help keep your skills sharp, we have introduced a new type of Skill Build—our Virtual Skill Build—where I can help you develop hitting skills anytime, anywhere using anything.
Remember: Intelligence tops being smart.
For more information, visit www.diamonddirectors.com today. Also, check out our Digital Magazine.
C.J. Stewart has built a reputation as one of the leading professional hitting instructors in the country. He is a former professional baseball player in the Chicago Cubs organization and has also served as an associate scout for the Cincinnati Reds. As founder and CEO of Diamond Directors Player Development, C.J. has more than 22 years of player development experience and has built an impressive list of clients, including some of the top young prospects in baseball today. If your desire is to change your game for the better, C.J. Stewart has a proven system of development and a track record of success that can work for you.