By definition, a coach takes you from one place to another. Where you want to go is how you determine which coach is for you.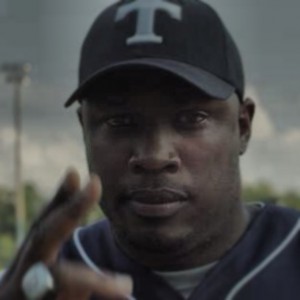 As you know, time is valuable. It is said it takes 10,000 hours of training to develop a skill. I truly believe that. I also know there are other successful methodologies for development. If you want to reach your full potential, select a methodology and stick with it.
The mission of my player development company, Diamond Directors, is to provide the blueprint of success for amateur and professional athletes. First and foremost in the blueprint is getting on the same page. That's my first order of business with new clients. Defining your mission is vital to both of our success. Here are a few questions to get you started:
Why are you playing baseball? Why is your coach coaching?
What is your full potential as a player? What is your coach's full potential?
What impact can you and your coach make on the game when your baseball career is over?
People don't care about what you say until they know you care. Because a coach has great drills and a track record of players competing at the highest level doesn't mean he's good enough for you. After spending at least three hours in the cage with any hitting coach you should expect satisfactory answers to these three questions from him:
What are my emotional strengths?
What are my emotional weaknesses?
What opportunities exist for me to reach my full potential as a hitter?
As you move along in the game, remember this: What gets measured gets improved. To hold your hitting coach accountable, there must be measurable goals in place to let everyone know if you're improving.
You can start with something simple like maintaining a low strike out ratio. For every 10 at bats, a trained hitter should only strike out two times or less. This forces proper training in the cage to minimize strikeouts focusing on getting to a good loaded position on time with consistency, as well as tracking hundreds of pitches without swinging the bat.
Remember: Good hitters don't work hard; they work smart.
For more information, visit www.diamonddirectors.com today.
BIO:
C.J. Stewart has built a reputation as one of the leading professional hitting instructors in the country. He is a former professional baseball player in the Chicago Cubs organization and has also served as an area scout for the Cincinnati Reds. As founder and CEO of Diamond Directors Player Development, CJ has more than 12 years of player development experience and has built an impressive list of clients, including some of the top young prospects in baseball today. If your desire is to change your game for the better, C.J Stewart has a proven system of development and track record of success that can work for you.