Editor's Note: This is the first in a series of blogs designed to understand what is needed – both physically and mentally – to get a scholarship to play college baseball.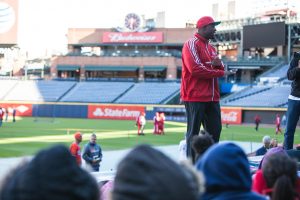 I'll be the first to tell you that there is a lot of money to be made when the baseball industry complicates the process of earning a scholarship. Baseball is a complex game, but the earning a scholarship part really isn't that complicated. I have broken the process into a seven-point plan. Here are the first three steps in the plan:
No. 1 – Develop good habits
It takes 3,000 reps to develop a habit. Good habits can be developed by osmosis, but why take a chance on that? The good habits needed to earn a college scholarship are mental, academic, physical and relational.
The mental habits required to earn a baseball scholarship include:
Character – How you behave even when nobody is looking
Grit – Strength of character is required when things aren't going your way
Humility – Thinking of others first without thinking of yourself less
The academic habits required to earn a baseball scholarship include:
Study more
Achieve more
Help other classmates more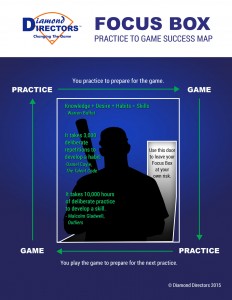 Physical habits are based on the parts of the swing required to earn a baseball scholarship. They include:
Stance/Load x 3,000 reps
Timing x 3,000 reps
Tempo x 3,000 reps
Tracking x 3,000 reps
Approach x 3,000 reps
Contact x 3,000 reps
Extension/Finish x 3,000 reps
The relational habits required to earn a baseball scholarship include:
Contact the coaching staff on a weekly basis and ask the following questions.
How are you and your family doing?
How is your coaching staff doing?
How is the baseball team performing in the classroom and on the baseball field?
No. 2 – Convert habits to skills
Ironically, bat manufacturers have skills, but the majority of youth through college players don't. Things like Hot Pockets come with instructions on how to cook them in the microwave, but bats, tees and batting gloves don't.
I'm not convinced that college coaches should be solely responsible for helping hitters develop beyond the following:
Share their team mission and vision.
Share their philosophy and methodology for development.
Make players aware of the parts of the swing they teach in sequence.
Provide reps to players so that they can enter a program and quickly develop on their own. Players must have high levels of aptitude to do this. The SAT (Scholastics Aptitude Test) measures aptitude.
Basically, I'm suggesting that either players have IT (intelligence and teachability) or they don't. If you don't have intelligence and teachability, playing competitive college baseball will be a miracle.
Habits convert to skills when you are deep in practice. Don't talk about obtaining skills if you don't have good habits. To understand the habits you need to convert to skills, reread the previous paragraphs.
Skills pay the bills, and if you don't want to pay for college, you better have mental, academic, physical and relational skills. Developing skills is about pushing yourself beyond what you're capable of in the classroom and/or on the practice field. It's about getting comfortable with being uncomfortable. It's not about studying for a math test or hitting a ball off of a batting tee for five hours straight.
It's about breaking up your study and practice time into these 4 Ss:
Simplify what you are doing
Small segments
Short time for practice
Slow pace
Hitting baseballs off of a batting tee is simple. Hitting a baseball off of a batting tee, while focusing on hitting a dime sized target 20 feet away for 100 reps, five days per week simplifies the hitting process. By doing this, you accidentally will develop a skill because you will be forced to practice deeply.
No. 3 – Play on the right teams
Teams play baseball games for feedback based on what you're learning from your practice. We lose the ability to develop literally millions of youth baseball players into good baseball players right here, because we put too much stock into playing the games to learn to develop the skills to play.
Games are feedback that direct you on what to work on during your next practice. If you want to develop hitting skills using your baseball games, focus your at-bats wisely, so that you're prepared to earn a scholarship because bat speed, power and the way you look in a uniform isn't enough.
25 percent of your at-bats should be against below average pitching
25 percent of your at-bats should be against average pitching
50 percent of your at-bats should be against above average pitching
Most hitters feel they can only improve their hitting skills against above average pitching. But if you're a skillful hitter, you should dominate any and all pitching. Check your stats against the average and below average pitchers. If you aren't batting above .700 against them, you aren't as good as you think you are.
And, by the way, developing grit occurs when you have to face pitchers you don't want to face.
If you have good habits and skills, start making your coach work right now, since you have something of value that he can promote to coaches at the next level. Communicate with your coach the one to three college programs you are interested in playing with.
These require you already know you have or will have the minimum academic and test scores to get into the schools. Ask that your coach lets you know within one to 10 games of you playing if he supports or rejects those schools, because you will him to call and send emails to them on your behalf.
It shouldn't take more than 10 games for your coach to give you a response. You're playing on the team for reps, relationships and a response from your coach.
Practice is for preparing for games, and games are for feedback to determine what to work on at the next practice.
Remember: Intelligence trumps being smart.
For more information, visit www.diamonddirectors.com today. Also, check out our Digital Magazine.
BIO
C.J. Stewart has built a reputation as one of the leading professional hitting instructors in the country. He is a former professional baseball player in the Chicago Cubs organization and has also served as an area scout for the Cincinnati Reds. As founder and CEO of Diamond Directors Player Development, CJ has more than 12 years of player development experience and has built an impressive list of clients, including some of the top young prospects in baseball today. If your desire is to change your game for the better, C.J Stewart has a proven system of development and track record of success that can work for you.