Peace of mind is a powerful thing. My clients experience peace in the development process because I provide a focused framework for teaching and learning.
August- October is the assessment phase is when we try new stuff to determine what works and what doesn't
November-January is the build phase for habits and strength
February-April is the conversion phase when habits become skills
May-July is the maintenance phase of skills
I've asked my friend, Lauren Pritchard-Compton, founder and executive director of Urban Perform (urbanperform.org), to educate us about habits and strength. The following exercises are great for any age and any position:

Scapula Push Ups
This exercise will keep your shoulders healthy, strong and stable. The exercise helps prevent shoulder injuries by strengthening the serratus anterior. Scapula push ups can be done on either your hands or your forearms. I suggest starting with your forearms and progressing to your hands once you have completely mastered the exercise on your forearms. Please check out this Scapula Push Ups video to see a great explanation of how to do the exercise properly.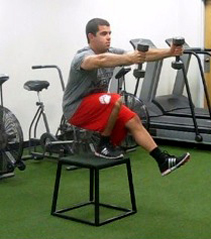 Single Leg Squats
This exercise loads the legs directly, improves balance and improves hip mobility. Single leg training is functional training and results in less back injuries. In baseball, you often are in a split stance or pushing off one leg from a parallel stance. Working your quadriceps, glutes and hamstrings one at a time will give you larger gains in strength for baseball. Please check out this Single Leg Squat link to see multiple videos with many variations of the single leg squat.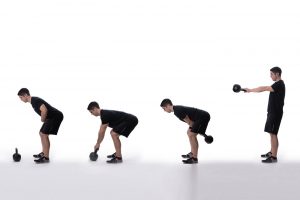 Kettlebell Swings
This exercise is explosive teaching you how to move through your hips to generate fast power. It increases muscular endurance, power and anaerobic capacity. With increased power you will perform better in all aspects of baseball. Please check out this Kettlebell Swings video to see the entire breakdown of proper form and technique for the kettlebell swing.
Remember: Intelligence trumps being smart.
For more information, visit www.diamonddirectors.com today. Also, check out our Digital Magazine.
BIO
C.J. Stewart has built a reputation as one of the leading professional hitting instructors in the country. He is a former professional baseball player in the Chicago Cubs organization and has also served as an area scout for the Cincinnati Reds. As founder and CEO of Diamond Directors Player Development, CJ has more than 12 years of player development experience and has built an impressive list of clients, including some of the top young prospects in baseball today. If your desire is to change your game for the better, C.J Stewart has a proven system of development and track record of success that can work for you.