Could you imagine if a dentist, car mechanic or attorney wasn't certified? What if your doctor or your child's teacher never received any continuing education?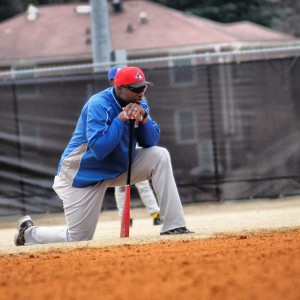 Scary thoughts, right? The truth is that today's service-oriented professionals must be certified. They must receive continuing education in order to provide a respective service.
When I started my career as a swing coach 15 years ago, I was able to make good money. I didn't have to worry about taking any professional certification courses because swing coaches weren't required to take one.
But over time, I was convinced I was not providing a quality service to my clients. So I began studying and shadowing instructors that were doing things the "right way."
Fifteen years later, I became one of America's top swing coaches because I was able to define success, create a methodology for developing hitters and establish a long-term vision that enables my clients to fit in.
Before giving your time and dream to a swing coach, here are three questions he should be able to answer to your satisfaction.
No. 1 – How do you define success?
For me, success begins with establishing expectations followed by an evaluation of execution. When my expectations convert to execution, I can be successful. To that end, I spend a lot of time assessing opportunities before continuing on a path that will lead to success or failure. Nobody is exempt from failure. As long as I'm failing forward, I will be successful.
No. 2 – What is your method for developing hitters?
My method for success and repeatedly developing hitters is called AT-BATS (Assessment, Training For Strength, Basics, Approach, Training For Skill, Situational Hitting). The strategy works like a charm. Without a method for development, luck is your next best option.
No. 3 – What is your long-term goal as an instructor?
My long-term goal is to coach coaches. My AT-BATS methodology has afforded me the ability to develop high school and college All-Americans, Olympians and professional players. By 2029, I want to directly or indirectly have 1,000 players reach the major leagues through my development of coaches.
Coaches need coaches – period. Just remember: There is a big difference between teaching and educating. My clients benefit because I care more about my legacy than anything else.
Remember: Good hitters don't work hard; they work smart.
For more information, visit www.diamonddirectors.com today.
BIO:
C.J. Stewart has built a reputation as one of the leading professional hitting instructors in the country. He is a former professional baseball player in the Chicago Cubs organization and has also served as an area scout for the Cincinnati Reds. As founder and CEO of Diamond Directors Player Development, CJ has more than 12 years of player development experience and has built an impressive list of clients, including some of the top young prospects in baseball today. If your desire is to change your game for the better, C.J Stewart has a proven system of development and track record of success that can work for you.