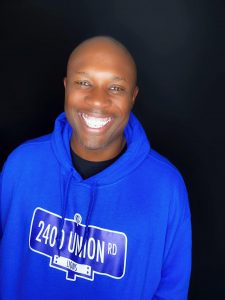 November through January is the time of year that my hitters are committed to building habits and strength. In addition to commitment, they also need discipline. Commitment is a promise made to yourself and for yourself. Discipline is doing the things that must be done, especially when you don't want to do it. Therefore, in addition to building strong muscles for your body, you also need to build your mental muscles.
When I was a kid, I dreamed of playing professional baseball for the Chicago Cubs. My grandfather and I would watch the Cubs play, and then I would go outside to practice by myself by hitting rocks with a stick and learning to throw them with accuracy at trees.
I would build my physical strength by doing simple exercises. Hiring a strength coach wasn't an option because in the late 1980s, I don't believe that industry existed. Even if it did, my parents would not have been able to afford for me to get weekly training.
So I created my own strength training routine, which helped me get drafted twice by the Chicago Cubs out of Westlake High School (Atlanta) in 1994 and Dekalb College (Dekalb County, Georgia) in 1996.
Here's a look at my routine:
Crunches
Without core strength, we cannot do anything physically well. All of my hitting movements started with my core, which is my abs and lower back.
Arm rotations
Arm rotations allowed me to get really strong in my shoulders. The shoulder strength enabled me to trigger my hands back to a good spot, which helped launch my hands into my approach to the ball.
Lunges
Strong legs allowed me to leverage my body to produce power during the approach, contact and my extension/finish phase of the swing.
Push-ups 
Push-ups helped me develop total upper body strength. Strong triceps allowed me to keep the barrel in a good slot during the approach, contact and extension/finish phase of my swing.
Here's a sample workout that I would have executed each week:
Crunches x 30 reps
Arm rotations forward x 30
Arm rotations backward x 30
Lunges x 30
Push-ups x 30
Commit to executing 3-4 sets of these four exercises, 3-5 days per week for the next 12 weeks.
To help keep your skills sharp, we have introduced a new type of Skill Build—our Virtual Skill Build, where I can help you develop hitting skills anytime, anywhere using anything. Check it out.
Remember: Intelligence tops being smart.
For more information, visit www.diamonddirectors.com today. Also, check out our Digital Magazine.
---
C.J. Stewart has built a reputation as one of the leading professional hitting instructors in the country. He is a former professional baseball player in the Chicago Cubs organization and has also served as an associate scout for the Cincinnati Reds. As founder and CEO of Diamond Directors Player Development, C.J. has more than 22 years of player development experience and has built an impressive list of clients, including some of the top young prospects in baseball today. If your desire is to change your game for the better, C.J. Stewart has a proven system of development and a track record of success that can work for you.