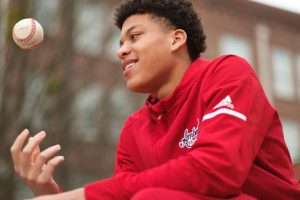 Feel. Fail. Fake. Fair. These are four, four-letter words that I want to focus on in this blog. To start, I am proposing four questions that every baseball player should answer this fall to help himself, his parents and his coaches understand where he is mentally.
Why? Because context (my "why") is more important and must precede content (the "what"). The questions are:
How does playing baseball make me feel?
Why won't I fail as a baseball player?
Am I fake?
Is baseball fair?
Feel
As a child, I thought I loved baseball. Later on—actually after achieving my dream of playing professional baseball for the Chicago Cubs—I realized that I did not love the game. I did not have the work ethic and passion necessary to get better at baseball. I wanted the money and fame, but I was not willing to grind.
How does playing baseball make you feel?
Fail
There is success and there is failure. I believe that making adjustments sits between the two. A lot of people run from failure by not even trying.
Why won't you fail as a baseball player?
Fake
"Fake it until you make it" is a real thing for a lot of people. Hundreds of thousands of boys dream of playing in the Majors and are willing to breath fire if you say they cannot. Being fake is acting more than who you really are as a person and player to the detriment of others. You act like a Major Leaguer, but are not willing to put in the work to truly be one.
Are you fake?
Fair
In response to being fake is the claim that baseball is not fair when things do not go your way. Life is not fair, and neither is baseball. Remember to strive for success and do your best. Failure can be a true test.
Is baseball fair?
Diamond Directors has been providing the blueprint of success for diamond sports athletes since 1998. Let us assess your swing in our next Hitting Combine.
Remember: Intelligence tops being smart.
For more information, visit www.diamonddirectors.com today. Also, check out our Digital Magazine.
---
C.J. Stewart has built a reputation as one of the leading professional hitting instructors in the country. He is a former professional baseball player in the Chicago Cubs organization and has also served as an area scout for the Cincinnati Reds. As founder and CEO of Diamond Directors Player Development, C.J. has more than 12 years of player development experience and has built an impressive list of clients, including some of the top young prospects in baseball today. If your desire is to change your game for the better, C.J. Stewart has a proven system of development and track record of success that can work for you.