It's April – the time of year when things blossom. Flowers blossom because that's what they do. Just like hitters. The ones with the "know-how" blossom because that's what they do. Know-how comes down to coaching. I continue to have success as a coach because I work with my hitters to establish expectations, and then lead them through my AT-BATS development methodology. Here are three types of coaches that great hitters always have on speed dial: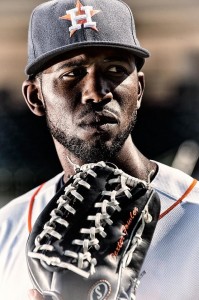 Life Coach
Baseball players are humans first with real life issues. Some baseball players have more exceptional baseball skills than others, but the game of life isn't won alone. The reality is that baseball players are one major injury away from retirement. My professional baseball career was short lived because I didn't do a good enough job of managing life. I rejected the life coaches that made themselves available to me because it was easier to make the wrong decisions. At the time, poor decisions like not getting enough rest and eating bad wasn't a big deal. Commit to winning at the game of life first. I don't know John Maxwell personally, but through his books he currently serves as one of my best life coaches.
Performance Coach
Performance coaches also are considered sports psychiatrists. These awesome people work on the mental game of baseball, which is arguably 90 percent of the game. Most baseball players young and old spend 5-10 percent of their time developing their mental game. Our brain is a muscle and must be developed daily to handle the failures of baseball. Check out the book "Talent Code" by Daniel Coyle. It will help you develop your mental game. I also recommend my personal performance coach Barbara Greene (BarbaraAGreene@aol.com). An empty or half filled mental bucket leaves you stressed.
Hitting Coach
A good hitting coach is capable of teaching the mechanics of hitting, but a great hitting coach provides perspective and teaches his hitters how to learn. A great coach will spend very little time talking. They spend most of their time asking questions. There comes a time when you can know all that you need to know about hitting and simply need a good perspective to bring it all to light. You can have 24/7-access to me. As one of the country's top swing coaches, I'm available online at DiamondDirectors.com or onsite at D-BAT Atlanta.
Remember: Good hitters don't work hard; they work smart.
For more information, visit www.diamonddirectors.com today.
BIO
C.J. Stewart has built a reputation as one of the leading professional hitting instructors in the country. He is a former professional baseball player in the Chicago Cubs organization and has also served as an area scout for the Cincinnati Reds. As founder and CEO of Diamond Directors Player Development, CJ has more than 12 years of player development experience and has built an impressive list of clients, including some of the top young prospects in baseball today. If your desire is to change your game for the better, C.J Stewart has a proven system of development and track record of success that can work for you.