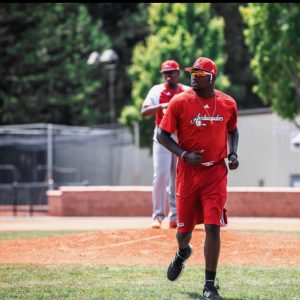 The fall season—August-October—is the best time to commit to trying new things. It helps you determine what works and what does not. The commitment takes discipline to see through. Commitment is making and keeping promises, while discipline is doing the things you need to do—even when you do not want to do them.
Here are three things you should do so that you do not fail this fall:
No. 1 — 5 minutes of reflection
For the past five years, I have been making it a habit to add one thing to my journal on my phone—something that I have learned each day. Commit and discipline yourself to reflecting for five minutes after each practice or game. Success will leave you clues.
No. 2 — 50 at-bats
Fifty is a good number of at-bats to strive for this fall. It will help you remain on track for your development as a hitter. You can get these at-bats during your games, as well as during pitcher bullpen sessions.
No. 3 — 500 minutes of study
Commit and discipline yourself to studying 500 minutes of MLB games each month (August-October). That is three games per month. During these games, study the pitch patterns and examine how the hitters made the necessary adjustments. The learning is in the observation.
Remember: Intelligence tops being smart.
For more information, visit www.diamonddirectors.com today. Also, check out our Digital Magazine.
---
C.J. Stewart has built a reputation as one of the leading professional hitting instructors in the country. He is a former professional baseball player in the Chicago Cubs organization and has also served as an area scout for the Cincinnati Reds. As founder and CEO of Diamond Directors Player Development, C.J. has more than 12 years of player development experience and has built an impressive list of clients, including some of the top young prospects in baseball today. If your desire is to change your game for the better, C.J. Stewart has a proven system of development and track record of success that can work for you.