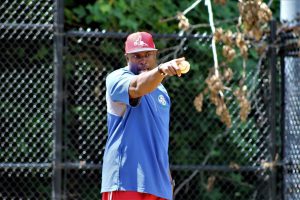 What baseball habits are a "must-have" in order to reach your full potential? It's a question I believe you must be able to answer. To set you in the right direction, here are mine. I call them the Five A's:
Attitude
Awareness
Adjustments
Aptitude
Athleticism
It is often said that 90 percent of baseball is mental. I believe it. Because I lacked most of these things as a player, I failed to reach my full potential. By the grace of God, today I'm unapologetically one of the top professional hitting coaches in America. I thank being able to fully embrace those five aforementioned attributes.
And there's more. Below are the Five F's that I've suffered from and still fight against. Do any of them apply to you as a coach, parent or player?
No. 1 – Feeble
Feeble people lack strength of character and are often empowered by other feeble people. Why? Because misery loves company. A single great character trait that feeble people should develop is humility, which I define as thinking of yourself less and others more. Your life calling might not be becoming the best baseball player in the world, so be okay with that and find other ways to make a difference.
No 2 – Fearful
F.E.A.R. can be used as an acronym: False. Evidence. Appearing. Real. Fear ushers in "fake-ness."
No. 3 – Fake
We all know what being fake is. We often act fake to buy us time until we become successful. There's an old saying, "Fake it until you make it." At least be honest with yourself and admit you aren't yet what you dream of being.
No. 4 – Forsaken
To be forsaken is to be abandoned or let go. This often happens to players because they and their parents refuse to be honest about who they are. This includes (character) and what they can do (competence). Not being honest about these things causes you to seek coaches who will tell you what you want to hear (con). The players who don't quit playing baseball at age 13 will often be forsaken at age 18 when the scholarship and/or MLB Draft status they dreamed of doesn't happen.
No. 5 – Foolish
A fool lacks good judgement. He cannot be trusted. Fools know what to do and choose not to do it.
Remember: Intelligence tops being smart.
For more information, visit www.diamonddirectors.com today. Also, check out our Digital Magazine, Changing the Game.
____________________________________________________________________________
C.J. Stewart has built a reputation as one of the leading professional hitting instructors in the country. He is a former professional baseball player in the Chicago Cubs organization and has also served as an area scout for the Cincinnati Reds. As founder and CEO of Diamond Directors Player Development, CJ has more than 12 years of player development experience and has built an impressive list of clients, including some of the top young prospects in baseball today. If your desire is to change your game for the better, C.J. Stewart has a proven system of development and track record of success that can work for you.