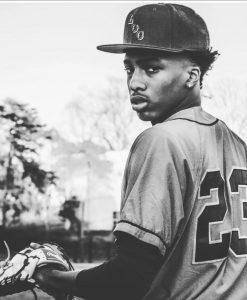 "Devotion is an overriding commitment to Christ and His way of doing things. It engages the heart and mind in learning the ways of the Lord and then applying them." — Boyd Bailey
Boyd Bailey's quote about devotion rings true for millions of young baseball players who dream for a deliverance. They want to be delivered from their amateur status by becoming a professional baseball player.
But before they can be delivered, they must be devoted and disciplined.
Devotion is an overriding commitment to something and being committed requires you to make a promise.
I dare you to promise yourself that you will execute 21,000 hitting reps this off-season (November through January). Discipline is doing things that you need to do when you don't want to do them.
I've been writing blogs, once per week, for more than seven years because I need to. You will never become a Major Leaguer without devotion and discipline.
For you, there are seven parts to the swing and each require 3,000 reps each to build a habit. That's 21,000 reps.
Stance/Load
Timing
Tempo
Tracking
Approach
Contact
Extension/Finish
If you don't have a good load, timing or tempo, it's better to build a new habit than break an old one. Here are three drills that you should do for 3,000 reps each to build a new habit (November-January):
To reach your dream you need devotion. To get devotion, you must be committed to the dream.
Remember: Intelligence tops being smart.
For more information, visit www.diamonddirectors.com today. Also, check out our Digital Magazine.
---
C.J. Stewart has built a reputation as one of the leading professional hitting instructors in the country. He is a former professional baseball player in the Chicago Cubs organization and has also served as an area scout for the Cincinnati Reds. As founder and CEO of Diamond Directors Player Development, C.J. has more than 12 years of player development experience and has built an impressive list of clients, including some of the top young prospects in baseball today. If your desire is to change your game for the better, C.J. Stewart has a proven system of development and track record of success that can work for you.