The World Series has been over for a couple weeks now, and my MLB clients are back in my Hitting Lab building habits and strength. Unlike amateurs, they are very committed to being elite hitters. That's because they posses grit and have, what I call, the "IT" factor.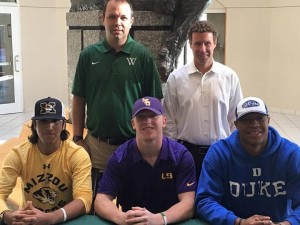 Let's take a look at what it takes to reach Elite Hitting Status and obtain that "IT" factor:
Commit
To commit is to carry a task out. All hitters begin as a enthusiastic beginners and, after a short period of time, lack the commitment that separates them from elite behaviors. Here are three reasons why I struggled with commitment as a pre-teen through adulthood:
Entitlement – Several coaches didn't hold me accountable for my negative actions
Arrogance – I always tried to be the big fish in the small pond to avoid failure
Selfishness – Selfish people always received attention because they were always being themselves – selfish
What is the main cause for your lack of commitment?
Grit
Grit is strength of character. Entitlement and instant gratification is pervasive among today's youth. I don't blame them, because adults have built this trap for them. We are the problem. The few coaches that held me accountable for my actions helped me become aware of the character I needed to become a better human being and professional baseball player. Their constant accountability forced me to develop grit. Here are three simple things you can do now to develop grit (strength of character):
Do the Chair Drill x 100 reps each day for 30 days
The character trait that defines this task is excellence, which is fulfilling expectations. Perform the Chair Drill with a teammate of lesser talent than you. The character trait that defines this task is humility, which is thinking of others more than yourself.
After you perform the Chair Drill, journal for five minutes. Write down how the drill made you feel, and how it helped you maintain excellence, humility and integrity character traits.
The character trait that defines this task is integrity, which is doing the right thing even when you can do the wrong thing.
Check out this video to see what separates NAVY Seals from everyone else – grit.
IT
Derek Jeter has IT. Lebron James and Serena Williams also have IT. When you cut IT open, what's inside? IT is intelligent thinking. I can teach a monkey to swing a bat and, in short order, can help it hit a moving ball. Hitting really isn't that hard if you're intelligent and know how to think.
Intelligence
Intelligence is knowing what to do, and then being able to mentally and physically do what you know how to do.
25 percent of what you do is based on what you know. This is why several hitters stay away from me, because they feel that that they know enough already.
20 percent of what you do is based on what you don't know. This is why several hitters seek the help of a coach.
55 percent of what you do is based on what you don't know that you don't know. This is why several hitters seek me as a Master Coach (Read our 10 Things Every Hitting Instructor Must Do to Serve His Clients blog here).
Thinking
Thinking is the directing of ones mind toward something. Elite hitters are critical thinkers. They can make complicated things become simple quickly. Here's how you should think:
Failure – I did something wrong
Adjust – I did something different
Success – I did it right one time
Repeat – I did it right again six out of 10 times
Remember: Intelligence trumps being smart.
For more information, visit www.diamonddirectors.com today. Also, check out our Digital Magazine.
BIO
C.J. Stewart has built a reputation as one of the leading professional hitting instructors in the country. He is a former professional baseball player in the Chicago Cubs organization and has also served as an area scout for the Cincinnati Reds. As founder and CEO of Diamond Directors Player Development, CJ has more than 12 years of player development experience and has built an impressive list of clients, including some of the top young prospects in baseball today. If your desire is to change your game for the better, C.J Stewart has a proven system of development and track record of success that can work for you.