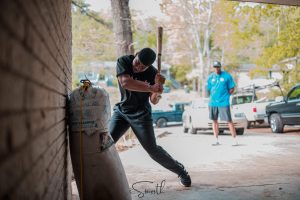 "He who owns the definition owns the movement."
What is work ethic? Why do you need it? How do you get it? For me, work ethic is a set of core values that determine how you act. Think about core values as being the engine of a vehicle. The vehicle can be really shiny and clean, but if it does not have a working engine, the vehicle is only a showpiece.
I have been coaching baseball professionally for more than 20 years and I have seen a lot of showpieces. There are six core values I live by that determine my work ethic.
Excellence: Meeting expectations
Humility: Not thinking less of myself while thinking of others more than myself
Integrity: Doing the right thing even when I can do the wrong thing
Loyalty: Unwavering commitment
Stewardship: Protection of my values and beliefs
Teamwork: Individuals working at a level of excellence for a specific goal
Why you need work ethic?
I need a good work ethic so that I do not do stupid things. Doing stupid things repeatedly can become a habit with the cure often being destruction.
Stupidity — Doing the wrong thing even when you know the right thing to do
Struggle — Making mistakes out of ignorance that cause setbacks as you strive to achieve a specific goal
Success — The achievement of a goal
Significance — Using your success to serve others
How do you develop work ethic?
You develop work ethic by:
Identifying a challenge(s) you need overcome
Accepting the challenge(s) with the support of others
Naming the values you depended on in order to accept and overcome the challenge(s)
Remember what screen legend John Wayne said, "Life is hard. It's harder when you're stupid."
Here's a good Skill Build Drill for you to execute for 1,000 reps this month — Diamond Directors/Andrew Beattie Drill
Remember: Intelligence tops being smart.
For more information, visit www.diamonddirectors.com today. Also, check out our Digital Magazine.
We have opened up a new type of Skill Build – a Virtual Skill Build where I can help you develop hitting skills anytime, anywhere using anything.
---
C.J. Stewart has built a reputation as one of the leading professional hitting instructors in the country. He is a former professional baseball player in the Chicago Cubs organization and has also served as an area scout for the Cincinnati Reds. As founder and CEO of Diamond Directors Player Development, C.J. has more than 12 years of player development experience and has built an impressive list of clients, including some of the top young prospects in baseball today. If your desire is to change your game for the better, C.J. Stewart has a proven system of development and track record of success that can work for you.