What's your definition for ignorance and intelligence? For me, ignorance is when you don't know what to do and intelligence is when you know what to do, while also being capable to do what must be done.
I'm in my 18th year as a professional baseball swing coach, I still remember my first year like it was yesterday.
I was ignorant about hitting as a player, and equally as ignorant about teaching hitting. I had a job coaching because I played professional baseball and was charismatic. Basically, I could make people believe I knew what I was talking about, when I didn't know what I was talking about. My worse nightmare as a new and ignorant coach was an intelligent hitter (See "Who and What Are You?"):
Here's the deal, several coaches would prefer that players come to them ignorant rather than intelligent for three major reasons: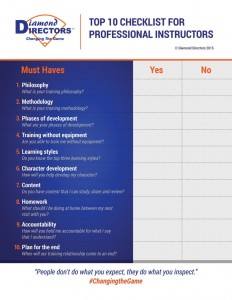 Ignorance
A really good coach must have 10 things in his toolbox (See our "Top 10 Checklist for Professional Instructors" chart). If he doesn't have these things, an intelligent player can pose a real threat, because intelligent players will ask questions that often can't be answered. Eighteen years ago, I didn't have anything on this list and I was lost. In addition, my ignorant clients remained lost.
Arrogance
The good news for coaches that are ignorant is they learn how and what to teach, and they become intelligent. Arrogant coaches are an entirely different problem. Arrogant coaches prefer their players come to them ignorant, so that they exert their will over them. Arrogant coaches easily can be identified based on their insecurities, lack of self awareness and a strong desire to always be right.
Intolerance
When I was at my worse as a coach, I experienced early stages of success. It was around year five of my career that several of my players signed scholarships and were drafted.
Unknowingly, and because I lacked self awareness, I developed an arrogant and intolerance attitude. Intolerant coaches often run from conversations that challenge them because they don't want to risk being perceived as wrong. That's a ridiculous mindset, because baseball is a game of failure. Even if you get a hit 30 percent of the time, you're still a failure when comparing your skill to landing an airplane, performing heart surgery, or teaching students how to read and write. I've become an elite coach because I've learned how to listen to my clients – especially those ages 8-10.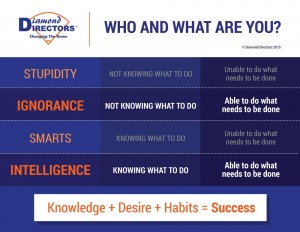 Today, I'm a humbled man and welcome intelligent hitters. I often have intelligent hitters come to me for assessment. Being assessed and taught how to hit are vastly different. Sometimes, all I need to do is to confirm their intelligence about hitting and prescribe drills for them to do until I see them again 90 days later.
When I started coaching, Jason Heyward, at age 13, already was an intelligent hitter. He watched a lot of baseball and had outstanding practice habits. My relationship with him was based on me assessing, confirming and challenging him. There was no need to talk about "letting the ball get deep," etc.
Andrew McCutchen, on the other hand at age 13, was very raw and needed to gain an understanding about the fundamentals of hitting. To his advantage, he possessed desire, high aptitude and athleticism, so once the fundamentals made sense to him, he quickly converted his raw talent to skills that pay bills.
Intelligence is knowing what to do and being able to do it, while ignorance is when you don't know what to do.
Are you an ignorant or intelligent hitter?
Remember: Intelligence trumps being smart.
For more information, visit www.diamonddirectors.com today. Also, check out our Digital Magazine.
BIO
C.J. Stewart has built a reputation as one of the leading professional hitting instructors in the country. He is a former professional baseball player in the Chicago Cubs organization and has also served as an area scout for the Cincinnati Reds. As founder and CEO of Diamond Directors Player Development, CJ has more than 12 years of player development experience and has built an impressive list of clients, including some of the top young prospects in baseball today. If your desire is to change your game for the better, C.J Stewart has a proven system of development and track record of success that can work for you.