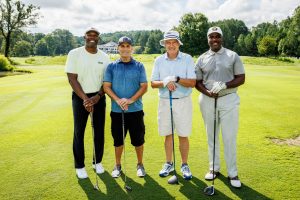 Motivation is what gets you started. Habit is what keeps you going—it is what you do well repeatedly without thought. Skills are what you do well repeatedly without thought while under stress.
November through January is the time my hitters commit and discipline themselves to build habits and strength after spending the fall (August through October) trying new things. This is done to find out what works and what doesn't.
Habits are divided into to three parts:
Cue
Routine
Reward
Hitters spend most of their time focusing on important hitting routines such as being on time, having a short approach, extension, etc. But if you never change the cues during practice and training time, you will not be ready to perform in the spring and summer.
Changing cues include pitch types, speeds and locations.
I am not much of a golfer, but I may subject myself to mental anguish once a year. Recently I was playing golf and my swing was feeling great at the driving range. I thought, "This is going to be a great day."
As soon as I saw the water to my right and the houses to my left, reality set in and reminded myself that my swing was not as good as it felt.
The houses and water were cues. Tiger Woods wouldn't have even given either a thought. Why? Because he has a swing that works well without thought while under stress.
Practice well this winter (October-January) to build your habits so that you are ready to train well in the spring (February-April) to convert those habits to skills.
Remember, skills pay the bills.
To help keep your skills sharp, we have introduced a new type of Skill Build—our Virtual Skill Build—where I can help you develop hitting skills anytime, anywhere using anything.
Remember: Intelligence tops being smart.
For more information, visit www.diamonddirectors.com today. Also, check out our Digital Magazine.
C.J. Stewart has built a reputation as one of the leading professional hitting instructors in the country. He is a former professional baseball player in the Chicago Cubs organization and has also served as an associate scout for the Cincinnati Reds. As founder and CEO of Diamond Directors Player Development, C.J. has more than 22 years of player development experience and has built an impressive list of clients, including some of the top young prospects in baseball today. If your desire is to change your game for the better, C.J. Stewart has a proven system of development and a track record of success that can work for you.