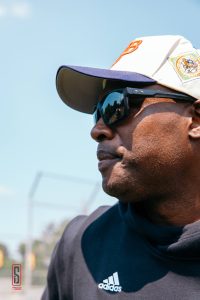 Once you believe it, you can change. And belief comes from experience. The critical change construct that I have created for my life begins with conviction and ends with change.
Conviction
Connection
Consensus
Collaboration
Change
Starting with conviction allows me to get connected with others at the heart and then the head. Dealing with heart issues can cause hurt feelings and hurt feelings can lead to helpful friends.
I am suggesting that the experience of hurt can lead to change and our overcoming of the hurt can cause us to have strong belief in ourselves to do significant and extraordinary things.
According to Vinney (Smile) Chopra, there are five amazing benefits of believing in oneself:
You become more focused in life.
You begin to be an inspiration.
You're contaminated with positivity.
You'll come up with better decisions.
You're happier.
It is true that hurting people hurts people. Let conviction lead the way to change and remember that experiences can lead to empowerment.
To help keep your skills sharp, we have introduced a new type of Skill Build—our Virtual Skill Build—where I can help you develop hitting skills anytime, anywhere using anything.
Remember: Intelligence tops being smart.
For more information, visit www.diamonddirectors.com today. Also, check out our Digital Magazine.
C.J. Stewart has built a reputation as one of the leading professional hitting instructors in the country. He is a former professional baseball player in the Chicago Cubs organization and has also served as an associate scout for the Cincinnati Reds. As founder and CEO of Diamond Directors Player Development, C.J. has more than 22 years of player development experience and has built an impressive list of clients, including some of the top young prospects in baseball today. If your desire is to change your game for the better, C.J. Stewart has a proven system of development and a track record of success that can work for you.