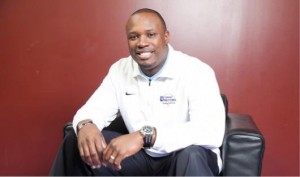 Okay, I know most baseball players might not be big followers of Dr. Phil, but his new book, "Life Code: The New Rules For Winning In The New World" might be something you want to read. Dr. Phil basically challenges us to be the star in our own lives.
Think about that for a moment. Are you the star of your own life? Or, do you allow situations and people to constantly run everything? If you're not careful, you may find your summer being wasted and pulling away from your personal goals.
When I was 8, I made up in my mind that I wanted to be a professional baseball player for the Chicago Cubs. My grandfather and I would watch Cubs games all the time.
After I set my mind on what I wanted to become, I chose how to spend my time going after my dream. It was all about achieving my goal. I was – and still remain – the star of my own life. I always made time to practice, regardless of my hectic baseball schedule.
Here are a few things you can do to ensure you're ready to compete each week as a hitter while moving toward your goals.
No. 1. – Track 100 pitches per week
This is as simple as standing in when your pitchers are throwing bullpen. Don't worry about hitting the ball. You're simply working on your timing and tracking pitches. If you're on time to see the pitch, the rest is easy.
No. 2. – Take 200 swings per week
Take 200 swings per week with your top hand. Strong hands and wrists allow you to develop great bat control. With great bat control, you can adjust to breaking pitches, etc. Without it, you won't be able to compete this summer against elite pitching.
No. 3. – Watch at least 300 minutes of Major League Baseball per week
Most major league games are 180 minutes long. Identify pitch patterns and when hitters get loaded to hit. As a hitter, you're most dangerous when you know what's coming and you're ready to hit.
I achieved my goal of being a Chicago Cub, something I attribute to making the right sacrifices. There always should be time in your life to do the things you need to do to improve yourself. Be the star of your own life for a change.
Remember: Good hitters don't work hard; they work smart.
For more information, visit www.diamonddirectors.com today.
BIO:
C.J. Stewart has built a reputation as one of the leading professional hitting instructors in the country. He is a former professional baseball player in the Chicago Cubs organization and has also served as an area scout for the Cincinnati Reds. As founder and CEO of Diamond Directors Player Development, CJ has more than 12 years of player development experience and has built an impressive list of clients, including some of the top young prospects in baseball today. If your desire is to change your game for the better, C.J Stewart has a proven system of development and track record of success that can work for you.