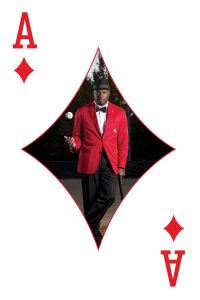 Hitters need a source for development. For example, a Coke machine can store soft drinks, Powerade's and Dasani waters. However, if the machine isn't plugged into an outlet, it's just a box and is unusable.
Hitters that aren't plugged into a source of information are simply athletes playing baseball and not baseball players.
Here's what you must understand about hitting now to reap the benefits later:
Awareness
A great coach will use drills to help you become aware of what you're doing right and wrong, so that you can become skilled at making adjustments. He's also going to serve as a great role model, so that you can assess your mental makeup to him. While coaches are imperfect, they have an obligation to lead the ones they serve. Before the word coach was used in sports, it was used to describe a means of transportation.
Adjustments
To make an adjustment means to simply do something different than what you did wrong. Failing to understand and act on this simple statement I just made will shorten your baseball career. You will find yourself becoming an expert at it in another career.
"Everywhere you go there you are." – Kelli Stewart
You must be great at something in life. You should want to be a great person, son, husband, father, neighbor, employee, etc. Where would you like to work at age 22 if you weren't playing baseball? Wherever that place of employment is, guess what, you'll have success and failure. To keep your job, you better be able to make quick adjustments.
"If you gotta do it then, do it now." If you develop the skill of making adjustments, you may find yourself working in marketing for a MLB team or selling tickets (both honorable jobs). But that's not what you're looking for – you want to be on the field.
A great coach that is intentional about your development will make things difficult for you in your training sessions, so that you can develop the skill of making adjustments. Does that mean he wants you to fail? Yes, so you can make those adjustments.
Aptitude
If you can learn and apply, you have aptitude. The Scholastics Aptitude Test, better known as the SATs, help measure your aptitude and let colleges know if you have what it takes to attend their college or university and learn something, which you can apply after graduation.
Aptitude is what converts adjustments into successful action. Your coach must ensure you understand both right and wrong, so that you recognize when you're doing things right (the first time). This allows you to focus on repeating the action (six out of 10 times) instead of trying to do it better.
Learn why getting a hit is the "fools focus" in my future blog.
Remember: Intelligence trumps being smart.
For more information, visit www.diamonddirectors.com today. Also, check out our Digital Magazine.
BIO
C.J. Stewart has built a reputation as one of the leading professional hitting instructors in the country. He is a former professional baseball player in the Chicago Cubs organization and has also served as an area scout for the Cincinnati Reds. As founder and CEO of Diamond Directors Player Development, CJ has more than 12 years of player development experience and has built an impressive list of clients, including some of the top young prospects in baseball today. If your desire is to change your game for the better, C.J. Stewart has a proven system of development and track record of success that can work for you.