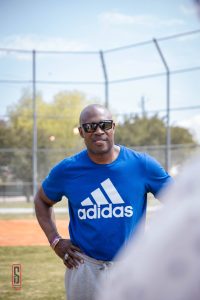 It is May and I am reminded that maybe's are used to indicate uncertainty or possibility. One of the maybe's I thought about a lot as a child was that I would grow up and live a life of peace.
I experienced a lot of trauma as child. Nobody is exempt from trauma. Being in it for a long time without support or the change of environment can make it a challenge of dreaming of better days.
To cope as a child, I had to keep peace of mind top of mind.
I had to also:
Name my sources of trauma
Establish people and places of refuge
Leave when hope and prayer was no longer enough
Without peace of mind, you can never become the best version of yourself. And I have found that peace of mind is the most valuable thing that I can have.
That leads me to another maybe I focused on as a child, which has become a reality for me as an adult.
I wanted to live a life of purpose.
Are you living in purpose today? If you are reading this blog right now, you are of course alive. But are you living?
Maybe you living on purpose may be a thought in your mind today.
What do you dream about?
What do you worry about?
What do you cry about?
What's brings you joy?
Answer those four questions and you are closer to having peace of mind by living life on purpose.
To help keep your skills sharp, we have introduced a new type of Skill Build—our Virtual Skill Build—where I can help you develop hitting skills anytime, anywhere using anything.
Remember: Intelligence tops being smart.
For more information, visit www.diamonddirectors.com today. Also, check out our Digital Magazine.
C.J. Stewart has built a reputation as one of the leading professional hitting instructors in the country. He is a former professional baseball player in the Chicago Cubs organization and has also served as an associate scout for the Cincinnati Reds. As founder and CEO of Diamond Directors Player Development, C.J. has more than 22 years of player development experience and has built an impressive list of clients, including some of the top young prospects in baseball today. If your desire is to change your game for the better, C.J. Stewart has a proven system of development and a track record of success that can work for you.