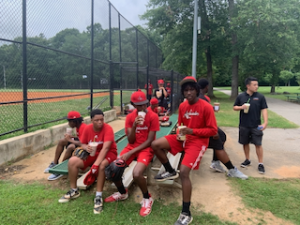 As an athlete, you push your body to the limits to get in shape and get better at your craft. You take hundreds of reps on the diamond and in the batting cages. You spend countless hours in the gym lifting weights and running speed and agility drills. You do all of this to get ready for spring weekends and to perform your best while playing the game you love. You are powerful, strong, fast, smart and motivated to perform at a high level.
Sounds like a sports car to me.
So the question is, "What fuel does a sports car need? Do you put the cheapest, lowest quality fuel in a high performing machine and expect it to compete on race day? To get better during training? I'm sure you know the answer. The same applies to your body. You train to perform at the highest possible level, so you must fuel it like the machine it is—it is not a beater.
There are a few key nutrients that athletes need—carbohydrates and protein. Carbs supply you with the energy you need to give your best effort during training/game.
Sports Car —brown rice, quinoa, fruits, and vegetables like sweet potato and broccoli
Beater — chips, crackers, white rice, sugary drinks
Protein is important for building repairing muscles. Be sure to choose healthy sources such as fish, meat and poultry, diary, beans and nuts.
Sports Car — chicken breast, salmon, eggs, black beans, almonds, clean protein powder
Beater — sugary protein shakes, fried chicken
So how do you put it all together? Below are some recommendations for how to eat healthy in order to perform well on game day:
Key Point: Hydration is very important each and every day, but even more important during training and game days. Drink plenty of water throughout the day to prevent cramps and fatigue.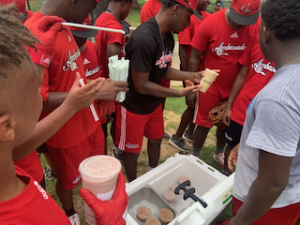 3-4 hours before the game
Eat a healthy portion of carbohydrate-rich, high protein foods such as:
Oatmeal & eggs with peppers
Brown Rice & salmon
Grilled chicken & mixed green salad
Chicken wrap
At Clean Juice-Sandy Plains, you can try one of our delicious, healthy wraps. The BBQ Wrap (toasted flatbread, organic chicken, cheddar cheese, tomato, spinach, Himalayan Pink Salt & Sweet & Spicy BBQ Sauce), The Cali Wrap (toasted flatbread, organic chicken, avocado, provolone cheese, spinach, tomato, garlic, Himalayan pink salt).
1 hour before the game
Reach for another carb-rich healthy choice. Fruits can be an excellent choice as a pre-game meal, as they digest quickly and are easy on the body. Bananas, berries and apples will ensure you don't get hungry during the game.
Açaí Bowls can be a great balance between healthy and filling options. At Clean Juice-Sandy Plains, you can choose one of our popular bowls, The Berry Bowl (organic açaí, almond milk, banana, blueberries, Gigi berries, granola, honey, strawberries) or The Beach Bowl (organic açaí, almond milk, banana, coconut oil, granola, pineapple, toasted coconut)
During the game
Water, water and more water. It is very important to stay hydrated. Aim to drink water every 15-20 minutes. Do not wait until you feel thirsty, as it is too late, your body already is somewhat dehydrated by then.
After the game
A great option for post-game/workout is another snack. This snack should help begin the recovery phase in the body. As such, something with higher carb to protein ratio would be optimal.
Chocolate Milk
String Cheese & Almonds
Protein Shake
At Clean Juice-Sandy Plains we have some great Protein Shake options such as The Recovery One (organic protein, almond milk, almond butter, banana, strawberries, honey) , The Chocolate One (organic protein, almond milk, almond butter, banana, cacao, cinnamon, maple syrup) and The Creamsicle One (organic protein, almond milk, orange, banana, vanilla, honey)
Finish up the day with a healthy meal composed of appropriate portions of carbs, protein and healthy fats.
Pasta with marinara sauce & grilled chicken
Beef fajitas with brown rice & black beans
Grilled salmon with mashed cauliflower & green beans
Bonus Tip: Sleep is vital to athletic performance. It serves an extremely important role in your recovery, development and performance. There are three stages of sleep: REM, where dreaming and memory processing occurs; Light Sleep, where you spend most of your time, and Deep, Sleep, the stage that contributes most to feeling refreshed in the morning. During non-REM sleep stages, the body works on muscle recovery and restoration. Aim to get at least eight hours of quality sleep by disconnecting from technology one hour before bedtime. Your body will thank you in the morning.
When my wife and I decided to open a Clean Juice Bar, we did it because we saw the importance of clean, high quality food served fast. We have been around sports with all our kids and understand how great nutrition can help while poor nutrition can hurt an athlete. We also know how challenging it is to get good quality food options while on the run.
To help keep your skills sharp, we have introduced a new type of Skill Build—our Virtual Skill Build, where I can help you develop hitting skills anytime, anywhere using anything. Check it out.
Remember: Intelligence tops being smart.
For more information, visit www.diamonddirectors.com today. Also, check out our Digital Magazine.
---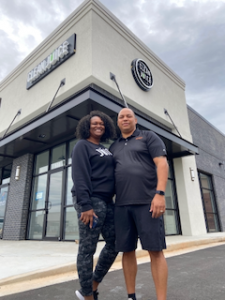 Spencer & Kimberlee Burrows own and operate a 100% Certified Organic Juice Bar, Clean Juice, Sandy Plains, located at 3460 Sandy Plains Rd #600 in Marietta. Follow them on Instagram at Cleanjuicesandyplains.