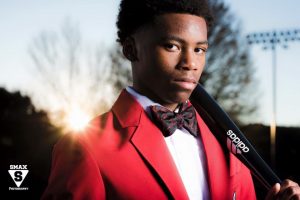 We all have a reason for being on earth, but many people never discover theirs. My mission is to be significant by serving millions and bringing them into a relationship with Christ, starting with my wife, Kelli, and our daughters, Mackenzi and Mackenna.
I discovered my life mission as a result of several convicting experiences. What is your life mission? What are you suffering with? What do you worry about? What do you dream about? What makes you happy?
Millions of youth dream of being famous baseball players because they believe it will make them happy. There is a difference between who you are and what you do. There is also a difference between happiness and joy. For some people, they feel the need to become a Major Leaguer so that they can make a lot of money so that they can experience happiness.
But you can actually live a life of joy without being rich and famous. Joy does not depend on external factors. Joy is to happiness like an ocean is to a creek of water. As you set your goals for 2020, ask yourself these questions:
Who are you?
What brings you joy?
What would you like to be doing at age 20? 30? 40? 50?
What do you want to be known for when your athletic career is over?
How will baseball help you grow to become the best version of you?
Diamond Directors has been providing the blueprint of success for diamond sports athletes since 1998. Let us assess your swing in our next Hitting Combine.
Remember: Intelligence tops being smart.
For more information, visit www.diamonddirectors.com today. Also, check out our Digital Magazine.
---
C.J. Stewart has built a reputation as one of the leading professional hitting instructors in the country. He is a former professional baseball player in the Chicago Cubs organization and has also served as an area scout for the Cincinnati Reds. As founder and CEO of Diamond Directors Player Development, C.J. has more than 12 years of player development experience and has built an impressive list of clients, including some of the top young prospects in baseball today. If your desire is to change your game for the better, C.J. Stewart has a proven system of development and track record of success that can work for you.