As a recognized elite hitting instructor, I'm often asked what my hitting philosophy is. It's simple. As a hitter, you must know what to do, why you are doing it and where to start.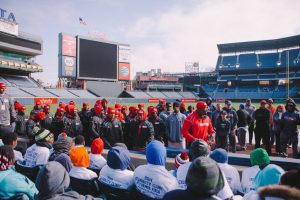 While different coaches have varying philosophies, all great coaches must have a philosophy that holds them accountable for minimizing confusion among their players. The philosophy should be simple and clear.
As you continue to build great habits, here are four questions you should ask your coach in January:
Question No. 1 – What is your hitting philosophy coach?
Take notes as your coach is talking. His philosophy should be simple and serve as the standards for everything you do, from hitting drills to purchasing equipment.
Question No. 2 – What are the hitting fundamentals I must know to be successful?
The fundamentals should be simple. Fundamentals are those "must have" things you need to know to be successful. For example, the fundamentals of a bicycle are the frame for the wheels, handle bars and seat.
Ask your coach for the "must have" hitting fundamentals that he can teach you. This is what will make you successful.
For me, the hitting fundamentals that develop elite hitters include the following in sequence:
Stance/Load
Timing
Tempo
Tracking
Approach
Contact
Extension/Finish
Question No. 3 – Why do I need to know the fundamentals of hitting?
I'm pretty sure your coach gave you a great response when you asked this question. Now you want to specifically know why he wants you to know them, as well as how to do them.
Your short- and long-term baseball goals should be aligned with his short- and long-term goals for you in order for you to be excited about his answer.
My client Armaan Painter is a junior first baseman at The Westminster Schools in Atlanta. He also is a standout player for the nationally recognized 6-4-3 travel baseball program in Marietta, Ga.
I want Armaan to know the fundamentals of hitting so that in the short-term (one to two years) he can help his high school baseball team win a Georgia State Championship. I want him to know the fundamentals of hitting in the long-term (seven to eight years) so that he can make his Major League Baseball debut.
Question No. 4 – Where do I start with my hitting fundamentals so that I can achieve my short-term goal?
These types of questions are extremely relevant and usually never asked by coaches, so be patient. While they can be considered tough questions, you must ask them if you want to reach success (for you) and significance (for you and others).
Your coach must have an idea of your full potential, and then be able to assess your strengths and weaknesses to answer this question. Coaches are required to do more than talk and toss baseballs.
Your current coach could be your final coach if he can't assess your full potential.
I recommend your coach spends most of the training time further developing your strengths.
Ask questions. Expect answers. Train properly.
Remember: Good hitters don't work hard; they work smart.
For more information, visit www.diamonddirectors.com today.
BIO
C.J. Stewart has built a reputation as one of the leading professional hitting instructors in the country. He is a former professional baseball player in the Chicago Cubs organization and has also served as an area scout for the Cincinnati Reds. As founder and CEO of Diamond Directors Player Development, CJ has more than 12 years of player development experience and has built an impressive list of clients, including some of the top young prospects in baseball today. If your desire is to change your game for the better, C.J Stewart has a proven system of development and track record of success that can work for you.