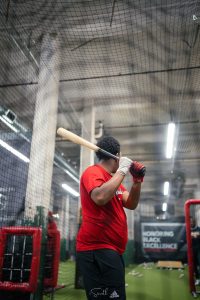 Editor's Note: A New Year is going to bring lots of ups and downs. During this month, I will be discussing four experiences that you will no doubt experience in 2022. Here is Part I.
During this month, I will be discussing the following four experiences—ones that you will no doubt have in 2022. They include:
Stepping up
Sitting down
Shutting up
Slowing down
The truth about telling the truth is that it doesn't come easy. It's not natural. What's natural is telling everyone what they want to hear. That makes everybody feel good—at least for the moment. Telling the truth requires courage.
Do you have a lot of truth tellers in your life? Or, are you surrounded by people who tell you what you want to hear?
There are tens of millions of boys who are currently dreaming of becoming elite collegiate and professional hitters. The truth is that only a small percentage of them will ever convert that dream into a reality.
Why? Because they do not know how to step-up. They hear "step-up" regularly from their parents, coaches and/or teammates, but their words don't come with a how-to manual.
That's why my hitters practice under pressure in my Hitting Lab. I need them to build their mental muscles in my Winter Workouts so that they can put them into action at the start of their seasons.
What's your favorite baseball or strength training drill during Winter Workouts? Which one helps you step-up during your season?
To help keep your skills sharp, we have introduced a new type of Skill Build—our Virtual Skill Build—where I can help you develop hitting skills anytime, anywhere using anything.
Remember: Intelligence tops being smart.
For more information, visit www.diamonddirectors.com today. Also, check out our Digital Magazine.
C.J. Stewart has built a reputation as one of the leading professional hitting instructors in the country. He is a former professional baseball player in the Chicago Cubs organization and has also served as an associate scout for the Cincinnati Reds. As founder and CEO of Diamond Directors Player Development, C.J. has more than 22 years of player development experience and has built an impressive list of clients, including some of the top young prospects in baseball today. If your desire is to change your game for the better, C.J. Stewart has a proven system of development and a track record of success that can work for you.