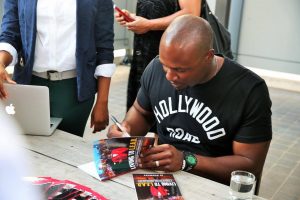 Assurance, insurance and reassurance. These are three words – and philosophies – I instill into my young hitters.
Assurance is a promise made.
Insurance is compensation when the promise isn't kept.
Reassurance is the removal of doubt.
Assurance
Baseball coaches can be revered as God's by parents and coaches. But coaches often balk when it comes to making promises. Here are three promises that your baseball coach should make to you this winter (November-January) during training time:
Promise he can evaluate the part(s) of your swing that need the most development
Promise you will receive a specific minimum amount of reps this winter to develop those parts
Promise to work with you on setting specific, realistic and measurable goals for the spring season based on the reps you receive at practice with him
Insurance
I'll be the first to tell you that when I was a rookie coach I didn't like to make promises to my players. I didn't want to be held accountable by them.
If you can get your coach to make the three promises above, your insurance will be in writing. This is important because the stress of poor performance during games in the spring can cause coaches to get amnesia. All of a sudden, we're punishing you for poor performances, when we were the ones who didn't do a good job of preparing you.
Reassurance
As coaches, we must recognize that becoming a professional hitter is based on talent, habits and skills. Moving from one to another requires humility and discipline among many.
In order for you to be successful, regardless of your failures on the field, we must reassure you that you can improve.
That would require us to be honest and specific about why we picked you to be on our team in the first place. Coaches also have to assess your weaknesses and give you what need during practice in the winter (November-January) to be successful in the spring. Space to improve by way of failure is equally as important.
Remember: Intelligence tops being smart.
For more information, visit www.diamonddirectors.com today. Also, check out our Digital Magazine, Changing the Game.
___________________________________________________________________________
C.J. Stewart has built a reputation as one of the leading professional hitting instructors in the country. He is a former professional baseball player in the Chicago Cubs organization and has also served as an area scout for the Cincinnati Reds. As founder and CEO of Diamond Directors Player Development, CJ has more than 12 years of player development experience and has built an impressive list of clients, including some of the top young prospects in baseball today. If your desire is to change your game for the better, C.J. Stewart has a proven system of development and track record of success that can work for you.