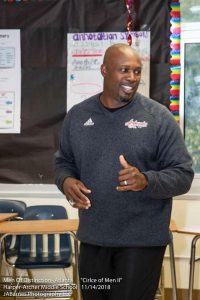 As we get set to celebrate Thanksgiving this week, there are three things that we should all be thankful for every day:
Ability
Access
Assurance
Ability
Not everybody has the physical and/or mental ability to play baseball. Be thankful by being committed to excellent (meeting expectations) practice this off-season (November through January).
Access
You are reading this blog, so you have access to me. I've been coaching professionally for 21 years. I'm "coaching on purpose," which means I am committed to providing the blueprint of success for diamond sport athletes. I often scare some of my clients because I'm always 20 years ahead of them seeing the things they can do that they are often afraid to dream of.
Assurance
You have the assurance (a promise) of developing a habit this off-season if you're committed to it and stay disciplined. That's going to take 21,000 reps. There are seven parts to the swing and each require 3,000 reps each to build a habit. If you do the math, that's 21,000 reps. The seven parts include:
Stance/Load
Timing
Tempo
Tracking
Approach
Contact
Extension/Finish
If you don't have a good load, timing or tempo, it's better to build a new habit than to break an old one.
Here are three drills you should do for 3,000 reps each to build a new habit (November-January).
Remember: Intelligence tops being smart.
For more information, visit www.diamonddirectors.com today. Also, check out our Digital Magazine.
---
C.J. Stewart has built a reputation as one of the leading professional hitting instructors in the country. He is a former professional baseball player in the Chicago Cubs organization and has also served as an area scout for the Cincinnati Reds. As founder and CEO of Diamond Directors Player Development, C.J. has more than 12 years of player development experience and has built an impressive list of clients, including some of the top young prospects in baseball today. If your desire is to change your game for the better, C.J. Stewart has a proven system of development and track record of success that can work for you.