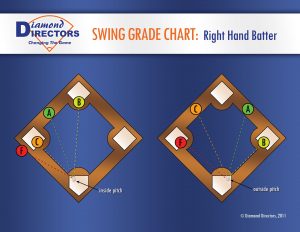 It's October and there are parents that have already begun to plan for the Christmas holidays. Family and friends from far and near will gather. Gifts will be exchanged and good food will be consumed.
Pause for a moment and count the cost that's involved with having a good time this Christmas. It's not going to be cheap.
There isn't any fun without funding. You have to pay to play at the highest levels of baseball.
There is a lot of money wasted trying to play travel baseball under the false mantras of "Winning is Everything" and "Hope is Enough." Commitment, discipline and having a good coach with a proven training methodology will save you thousands of dollars annually as you steer your child's path to a college scholarship.
Here are three things you get when you don't properly invest in good coaching for your child:
Stress
Less
Mess
Now more than ever, I'm focused on solidifying myself as a Swing Assessment Expert because nothing, and I mean nothing, can be developed without first being assessed.
Sign up here for my three (3) FREE video lessons to learn more.
Remember: Intelligence tops being smart.
For more information, visit www.diamonddirectors.com today. Also, check out our Digital Magazine.
---
C.J. Stewart has built a reputation as one of the leading professional hitting instructors in the country. He is a former professional baseball player in the Chicago Cubs organization and has also served as an area scout for the Cincinnati Reds. As founder and CEO of Diamond Directors Player Development, C.J. has more than 12 years of player development experience and has built an impressive list of clients, including some of the top young prospects in baseball today. If your desire is to change your game for the better, C.J. Stewart has a proven system of development and track record of success that can work for you.