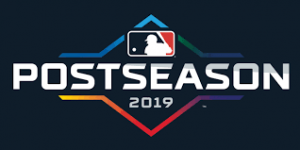 The MLB playoffs are starting soon. The men who are competing in the playoffs are the ticket. To see them compete, you need a ticket.
I'm a former professional baseball player and scout. I have also been a professional baseball swing coach for more than 20 years. Trust me when I tell you that these are the top three things the top hitters do in the MLB playoffs:
Perform under stress.
Dominate the best.
Challenge the rest.
Let's take a closer look at each of them:
No. 1 — Perform under stress
I believe that pressure is the feeling of anxiety based on things you have done before. Stress is the feeling of anxiety based on things you haven't done before.
MLB players are able to rise to the occasion in the playoffs even if they have never been in the playoffs because they are skilled. They practice under pressure and perform under stress.
No. 2 — Dominate the best
Pitchers and hitters are going to go at in the playoffs at a higher level than the regular season.
MLB pitchers are able to repeat their delivery at least 70% of the time, while MLB hitters repeat their approach at the same minimum rate. Take hitters like Mookie Betts and Freddie Freeman, who can both do it at 80% and dominate.
No. 3 — Challenge the rest
I believe that about 50% of MLB hitters are visual learners (learn by seeing), 40% are kinesthetic (learn by doing) and 10% are auditory (learn by hearing).
"Cream always rises to the top…so do good leaders." —John Paul Warren
The top hitters in the MLB Playoffs inspire their teammates because seeing is believing.
Diamond Directors has been providing the blueprint of success for diamond sports athletes since 1998. Let us assess your swing in our next Hitting Combine.
Remember: Intelligence tops being smart.
For more information, visit www.diamonddirectors.com today. Also, check out our Digital Magazine.
---
C.J. Stewart has built a reputation as one of the leading professional hitting instructors in the country. He is a former professional baseball player in the Chicago Cubs organization and has also served as an area scout for the Cincinnati Reds. As founder and CEO of Diamond Directors Player Development, C.J. has more than 12 years of player development experience and has built an impressive list of clients, including some of the top young prospects in baseball today. If your desire is to change your game for the better, C.J. Stewart has a proven system of development and track record of success that can work for you.