Millions of high school age males want to compete as a baseball player at the collegiate level but have no idea what it takes to make it happen. I asked two of my friends a simple question and their responses are my gift to you.
What are the top three things that college coaches are looking for while recruiting?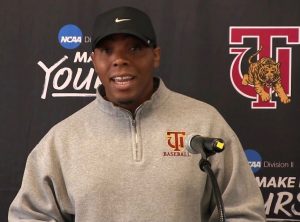 Reginald Hollins
Head Baseball Coach
Tuskegee University
1. Academics:
— Players can not help the program if they are academically ineligible.
— The key to success is not to only perform well on the field, but it is to graduate.
2. High Baseball IQ, Communication Skills & Awareness: 
— Offensively: Are you able to break down how a pitcher is attacking you at the plate and make adjustments?
— Defensively: Are you constantly communicating to the man next to you?
— Are you looking for pitch-by-pitch awareness and do you understand each possible situation.
3. Mental & Physical Toughness:
— Can you push through and compete when things are not going your way?
— Can you find traits of success through your failure? Example: Quality at bats; hard hit balls, five-plus pitch at bats, situational execution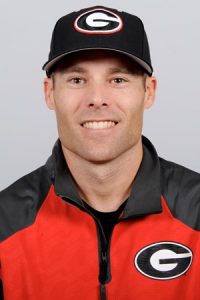 Scott Daeley
Baseball Associate Head Coach/Recruiting Coordinator
University of Georgia
1. Ability — You can't play at this level without a certain amount of ability—to me that is a combination of natural athletic ability and skill. The example I would use is a hard thrower who cannot throw strikes. He has been blessed with a 95 mph fastball, but he cannot help us if he cannot throw strikes. We might be able to bring in one of those guys for every six or seven pitchers we bring in, but at our level we need guys who can help right away and can take a chance on a guy here or there.
2. Energy — I look for somebody who plays hard and looks like they enjoy being on the field. It is a long summer and we understand having off days, but if you have ability and bring energy and hustle every day you really stand out
3. Make up — I want somebody who does things the right way all the time, on and off the field. A player with that kind of make up treats people with respect and takes pride in everything he does, from work in the batting cage to work in the classroom. Players with make up are winning baseball players who take care of their off the field responsibilities.
A player with these three things are talented over achievers. It is the type we look for.
Remember: Intelligence tops being smart.
For more information, visit www.diamonddirectors.com today. Also, check out our Digital Magazine.
---
C.J. Stewart has built a reputation as one of the leading professional hitting instructors in the country. He is a former professional baseball player in the Chicago Cubs organization and has also served as an area scout for the Cincinnati Reds. As founder and CEO of Diamond Directors Player Development, C.J. has more than 12 years of player development experience and has built an impressive list of clients, including some of the top young prospects in baseball today. If your desire is to change your game for the better, C.J. Stewart has a proven system of development and track record of success that can work for you.