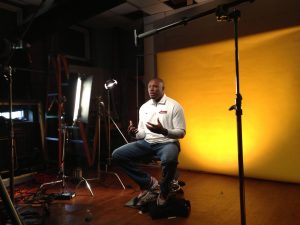 As coaches, our greatest challenge and the only hope for the baseball industry is to have awareness, authenticity and agility. Below, I will break down what each means and why it matters to players who entrust their development in us.
Awareness — Knowing your strength and weaknesses
As a young coach more than 20 years ago, I made two mistakes when I started out. I assumed that baseball was the only game in town and that Georgia baseball was the best in the world.
Youth baseball participation is on the decline throughout America, and Georgia is no exception. We are losing baseball players annually to ultimate frisbee, soccer and rock climbing, to name a few. And while Georgia is home to the world-renowned East Cobb Baseball and Perfect Game, baseball arguably is stronger in Japan and Latin America.
Authenticity — Being your real self
There are a lot of arrogant coaches in baseball. I once wore my arrogance as a coach as a badge of honor because it's what the veteran coaches did. I realized we were doing it because of our lack of self-confidence. With that as the problem, arrogance became the faulty solution.
Agility — Having adaptable character
Being and becoming aren't the same. Coaches must fight against the notion of "faking it until you make it." This notion exists because being and becoming requires commitment and discipline.
Commitment means making and keeping a promise, while discipline is doing the things that need to be done even when you don't want to do them.
Before the word coach was used in the context of sports, it was reserved strictly for transportation. There was a horse, a coachman and a coach. The coachman controlled the horse, and the coach was where the passengers rested and waited. A coach took you to where you were supposed to be.
Here are six questions that I often ask myself to keep myself aware, authentic and agile as a person and coach:
Who am I?
What do I care about?
What are my core values?
What is my full potential as a person?
Why do I coach?
Why should players listen to me?
Remember: Intelligence tops being smart.
For more information, visit www.diamonddirectors.com today. Also, check out our Digital Magazine.
---
C.J. Stewart has built a reputation as one of the leading professional hitting instructors in the country. He is a former professional baseball player in the Chicago Cubs organization and has also served as an area scout for the Cincinnati Reds. As founder and CEO of Diamond Directors Player Development, C.J. has more than 12 years of player development experience and has built an impressive list of clients, including some of the top young prospects in baseball today. If your desire is to change your game for the better, C.J. Stewart has a proven system of development and track record of success that can work for you.