We are blessed to have such great high school baseball in the metro Atlanta area ¬ and the world knows it. Many of our nationally ranked high school teams have at least two pitchers who throw in the low to mid 90s, with two to three hitting the radar guns in the mid to upper 80s.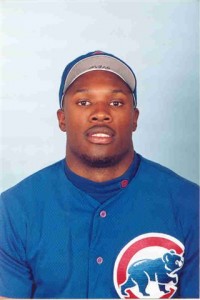 I have faced my share fair of pitchers who throw heat. I was fortunate enough to play collegiate baseball at Georgia State University and professionally in the Chicago Cubs organization. In high school, I never hit under .450.
Below are three things that helped me succeed as a high school hitter. I know these recommendations can help you improve your game. In addition, check out our Diamond Directors' magazine here.
So, what are you waiting for, let's do this:
No. 1 – Stop complaining
One of the biggest complaints from so-called elite hitters is that some pitchers throw too slow. Here's the deal: Elite hitters make adjustments and dominate all velocities and pitch types.
Pitchers can be simply categorized as having an above average fastball, average fastball or below average fastball, so stop complaining and get ready, on time.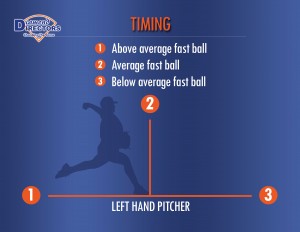 If you consider yourself an above average hitter, and below average pitchers are giving you fits, you may only be average.
No. 2 – Start concentrating
Timing is an under coached skill. It's time to start concentrating on improving your timing. Skilled hitters can get into a good loaded position to hit on time and on tempo 90 percent of the time. How about you?
Do you know it takes 3,000 reps to develop a skill?
That's 3,000 reps for the load
That's 3,000 reps for timing
That's 3,000 reps for tempo
To develop these skills, you must stop hoping for good outcomes and start concentrating.
Check out this timing video.
Check out our Diamond Director's "Tip of the Week"
No. 3 – Stay calculated
What are the consequences of always complaining and never taking time to concentrate? When you are calculated, you have full awareness of your consequences, which means you can achieve desired outcomes.
If you want to have the type of high school season that demonstrates you are an elite hitter, make it happen.
While playing baseball in high school, I focused on developing my character, representing my school, earning a college scholarship and getting drafted.
I went swimming for fun.
To accomplish those goals, I needed to have a calculated mindset. I faced too many negative distractions. Not concentrating on the goals at hand would have cost me my development as a person.
High school baseball comes and goes, while your expectations on and off the baseball increases.
If you want to improve your game now, stop complaining, start concentrating and stay calculated.
Remember: Good hitters don't work hard; they work smart.
For more information, visit www.diamonddirectors.com today.
BIO
C.J. Stewart has built a reputation as one of the leading professional hitting instructors in the country. He is a former professional baseball player in the Chicago Cubs organization and has also served as an area scout for the Cincinnati Reds. As founder and CEO of Diamond Directors Player Development, CJ has more than 12 years of player development experience and has built an impressive list of clients, including some of the top young prospects in baseball today. If your desire is to change your game for the better, C.J Stewart has a proven system of development and track record of success that can work for you.