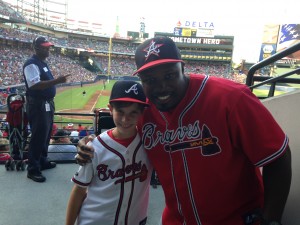 You've been hitting baseballs since you were 3, so let's stop working on eye-hand coordination. You've been working on "letting the ball get deep" for the past five years, and it still hasn't worked yet. You've been working on "keeping your head down" so much that you can't lift it up to run to first base.
OK, I have what you need to find success at the plate. There are three skill sets that you must get assessed while working on drills this fall that, if done properly and diligently, will lead to an amazing spring season.
Timing
Let's start with timing, which is simply how and when you get loaded to track a pitch and complete your swing.
Elite hitters can get loaded, on time, 90 percent of the time. How about you? Click here to see my short video on timing.
Tempo
Tempo simply is the speed of your body when you get loaded. What happens if you drive a car too fast in the neighborhood and a child rides a bike in front of you? You won't be able to make the adjustment.
Elite hitters can get loaded with good tempo 90 percent of the time. How about you? Click here to see my short video about tempo.
Tracking Pitches
Tracking pitches is your ability to determine where a pitch will end up. Breaking balls obviously change planes, so putting the barrel off the bat on the ball often means you extend it forward more than you want. On the other hand, anyone with good eyesight can "see the ball out of the pitchers hand."
Elite hitters can track pitches 80 percent of the time. How about you? Click here as I explain more in this short video about tracking.
LINK:
Remember: Good hitters don't work hard; they work smart.
For more information, visit www.diamonddirectors.com today.
BIO
C.J. Stewart has built a reputation as one of the leading professional hitting instructors in the country. He is a former professional baseball player in the Chicago Cubs organization and has also served as an area scout for the Cincinnati Reds. As founder and CEO of Diamond Directors Player Development, CJ has more than 12 years of player development experience and has built an impressive list of clients, including some of the top young prospects in baseball today. If your desire is to change your game for the better, C.J Stewart has a proven system of development and track record of success that can work for you.