We are moving right along through the fall (August-October), with those winter months right around the corner (November-January). As you prepare yourself for fall baseball, here are three questions that your coach should be asking you – questions that will prepare you to build good habits and strength this winter:
What's working for you?
What's not working for you?
What's something new you need to consider trying this fall that will help you experience an amazing spring and summer season?
If your coach doesn't ask you these questions, here are three probable reasons why: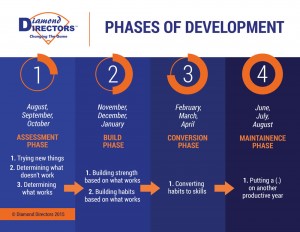 No. 1 – Ignorance
If your coach isn't asking you any of these questions, don't worry, it's not all bad. He just might not know how to ask. Ignorance simply refers to not knowing, while being smart refers to knowing and understanding. Share this blog with your coach, so that he will be inspired to ask you these questions.
No. 2 – Ego
Smart coaches may know to ask these questions, but fail to do so because of ego. They don't feel a sense of responsibility to ask meaningful questions. The questions may start a conversation, and your coach may not want to own the answers. Coaches with egos like to tell you what to do and, if any questions are asked, they oftentimes are rhetorical and baseless. This type of coach can be tolerated as long as he plays you in games, and doesn't cause you any physical and/or emotional harm.
Tip of the Week: Wall – Drill Knob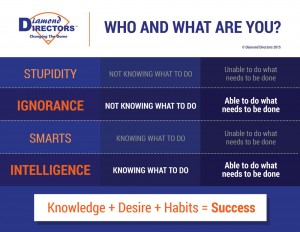 No. 3 – Lack of concern
The coach you should dread is the one who fails to ask you any of the questions above. He simply doesn't care about you as a person and/or player. He can be ignorant or smart with regards to knowledge of the questions and baseball, but it doesn't matter, because you don't matter to him. If you perceive that you play for a coach who isn't concerned about you, ask him these three questions:
What do you feel is my full potential as a person?
What do you feel is my full potential as a baseball player?
What habits do you possess that may make it difficult for you to reach your full potential as a baseball coach?
Remember: Intelligence trumps being smart.
For more information, visit www.diamonddirectors.com today. Check out our Digital Magazine.
BIO
C.J. Stewart has built a reputation as one of the leading professional hitting instructors in the country. He is a former professional baseball player in the Chicago Cubs organization and has also served as an area scout for the Cincinnati Reds. As founder and CEO of Diamond Directors Player Development, CJ has more than 12 years of player development experience and has built an impressive list of clients, including some of the top young prospects in baseball today. If your desire is to change your game for the better, C.J Stewart has a proven system of development and track record of success that can work for you.