You know you're going to have a great spring, right? Why? Because you should be able to feel it in your heart and soul?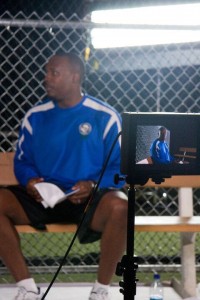 The bottom line is that you must possess physical and mental skills in order to be successful as a hitter.
When all else fails, work hard. But the old saying, "Hard work pays off," is an overused statement that lacks value. Great hitters, regardless of age, are smart hitters. And smart hitters practice smart and think strategically.
If you want to be successful this spring, here are three questions you must get answered:
No 1 – What are the things that cause the biggest distractions for you?
Hitters often initiate their own slumps because of things they allow to happen – think of when you use poor time management and your school homework to pile up. Even MLB players invite failure by way of poor nutrition and a lack of proper rest. It is wiser to remove a distraction than it is to manage it.
No. 2 – Who are the people that cause the biggest distractions to you?
You may be motivated to achieve your goals, but what about the people around you? Who are the distractors in your life? Distractors don't add value. They rob you of your time and energy. Even extra swings in the cage won't earn you more hits when your focus is controlled by distractors. If you want to have a great season, you must be able to identify distractors as well as curve balls. Both should be driven away.
No. 3 – How do you measure success?
The most unknowledgeable hitters measure their success based on hits. There is so much involved with getting a hit. This can be a blog all by itself, but for now, I challenge you to graduate your thinking from rec to prospect. If you don't know how to measure success, you're preparing yourself to successfully fail this spring.
Remember: Good hitters don't work hard; they work smart.
For more information, visit www.diamonddirectors.com today.
BIO
C.J. Stewart has built a reputation as one of the leading professional hitting instructors in the country. He is a former professional baseball player in the Chicago Cubs organization and has also served as an area scout for the Cincinnati Reds. As founder and CEO of Diamond Directors Player Development, CJ has more than 12 years of player development experience and has built an impressive list of clients, including some of the top young prospects in baseball today. If your desire is to change your game for the better, C.J Stewart has a proven system of development and track record of success that can work for you.