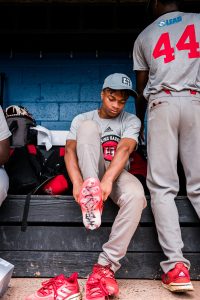 It is that time again for Travel Baseball teams to start selecting next summer's roster. Here are three consequential questions I want you to ask your Travel Team Coach before you say yes to their invitation to "pay to play" on their team.
Why did you select me?
How much playing time can you promise me?
What do you feel is my maximum potential?
I've been coaching professionally for over 20 years. For me, being a professional at anything is about:
Being prepared.
Being punctual.
Making promises.
Keeping promises.
When I was instructing my Travel Baseball teams as a young coach, I would not have wanted a player to ask me those questions, but I was more committed to winning games and getting paid. Because of several experiences, I was forced to change my ways if I wanted to continue to work in the baseball player development industry and be respected.
If a Travel Baseball Coach cannot answer these three questions with an answer of 10 words or less, I would not "pay to play" for him.
To help keep your skills sharp, we have introduced a new type of Skill Build—our Virtual Skill Build—where I can help you develop hitting skills anytime, anywhere using anything. Check it out.
Remember: Intelligence tops being smart.
For more information, visit www.diamonddirectors.com today. Also, check out our Digital Magazine.
C.J. Stewart has built a reputation as one of the leading professional hitting instructors in the country. He is a former professional baseball player in the Chicago Cubs organization and has also served as an associate scout for the Cincinnati Reds. As founder and CEO of Diamond Directors Player Development, C.J. has more than 22 years of player development experience and has built an impressive list of clients, including some of the top young prospects in baseball today. If your desire is to change your game for the better, C.J. Stewart has a proven system of development and a track record of success that can work for you.