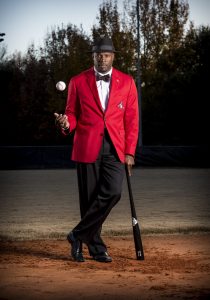 "A genuine leader is not a searcher for consensus but a molder of consensus." — Martin Luther King, Jr.
There are five steps of my Critical Change Construct:
Conviction
Connection
Consensus (What change do we need to see?)
Collaboration
Change
At the point of consensus, we must know what change we need to see. Also, promises and guarantees are being made at this stage because we've already experienced conviction and connection.
Consensus can be scary because of accountability. In my early days as a coach, I avoided accountability like it was a disease.
The baseball industry needs radical change and it must start with coaches. Here are three promises that I believe coaches must make in order for our industry to change.
I promise to discover my purpose.
I promise to help others discover their purpose.
I promise to live the rest of my life on purpose.
One of the things that I've suffered from is not having coaches in my life who were intentionally preparing me to become who I am today. The Latin word for passion is suffering. My suffering led me to my purpose in life, which is to be significant by serving millions and bringing them into a relationship with Christ, starting with my wife, Kelli, and our daughters, Mackenzi and Mackenna.
Significance is using your success to serve others. Ignite Brilliance: I'm committed to helping others discover their purpose because it will help give them peace of mind.
Pitches are questions that I serve to coaches. Here are four fastballs for you:
Why are you alive?
What are the promises and guarantees that you make to your players?
Why do coaches not like to make promises and guarantees?
Why don't players and parents require us to make promises and guarantees even though we want to get paid for our time invested in their child?
Remember: Intelligence tops being smart.
For more information, visit www.diamonddirectors.com today. Also, check out our Digital Magazine.
---
C.J. Stewart has built a reputation as one of the leading professional hitting instructors in the country. He is a former professional baseball player in the Chicago Cubs organization and has also served as an area scout for the Cincinnati Reds. As founder and CEO of Diamond Directors Player Development, C.J. has more than 12 years of player development experience and has built an impressive list of clients, including some of the top young prospects in baseball today. If your desire is to change your game for the better, C.J. Stewart has a proven system of development and track record of success that can work for you.