Happy Thanksgiving. In honor of this special holiday celebration, I'd like to list 10 things you should be thankful for today. If you can't give thanks for these 10 things, you should begin making adjustments immediately. If you are not thankful, you could find yourself being regretful.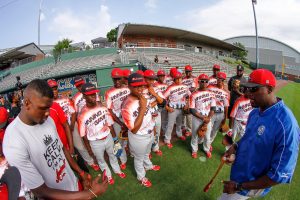 No. 1 – Be thankful you have a personal mission statement
"If you don't know where you are going, any road will get you there." – Lewis Carroll
If you can't say your mission statement clearly and at anytime on command, you don't have one. Aren't you fortunate you have a personal mission statement that governs your behavior and relationships? If you didn't have one, your efforts to become an elite hitter would be left up to those twin brothers – Luck and Chance.
No. 2 – Be thankful you have your health (mental, emotional and physical)
So many baseball players play the game for wealth, failing to be thankful for their health. As they say, so goes your health, so goes your wealth.
No. 3 – Be thankful you have grit
The hardships that you have incurred have helped you develop grit (strength of character). Rather than being a cancerous complainer when things don't go your way, you chose to commit to excellence because of your grit.
No. 4 – Be thankful that you are intelligent
"Life is tough. Life is really tough if you are stupid." – John Wayne
No. 5  –Be thankful your life is governed by core values
The possession of core values is more empowering and long lasting than performance enhancement drugs. Your baseball success was for you, and now your focus on core values (humility, integrity, loyalty and stewardship) has made you a significant human being who lives to serve others.
No. 6 – Be thankful you have a coach that has a clear philosophy
Your coaches philosophy is a theory or attitude that serves as a guiding principle for his behavior toward you. Because he has a philosophy, your dreams of being an elite hitter can become a reality. As often as you feel is necessary, ask your coach what his philosophy is and thank him for having one.
No. 7 – Be thankful you have a coach that isn't insecure
If your coach is anything like Mike Brady (The Walker School), Lance Oubs (The Lovett School), Russell Wrenn (The Westminster Schools), Brent Shade (Mercer University), Scott Stricklin (University of Georgia), and Marcus Smith (Lemoyne-Owens College), you're going to have a productive career as a hitter. These are some of the most secure coaches I have ever met and we work really well together. An insecure coach can cause mental and emotional damage to hitters.
No. 8 – Be thankful you have a coach that can direct you
Direction is the controlling of something. Sometimes as a hitter you will need to be coached and supported, and then there are times you need to be controlled in a positive and productive way.
No. 9 – Be thankful you have parents that support you
Healthy support from parents is being capable of fulfilling a role adequately, tolerating and assisting among many things. Support is positive and should never be negative. Aren't you glad your parents aren't a source of mental and emotional dysfunction?
No. 10 – Be thankful you have courage
You can learn all that there is to learn about hitting, but if you lack courage, you will never reach your full potential. Courage often is best developed when you experience failure. Courage allows you to embrace failure in games as feedback.
Remember: Intelligence trumps being smart.
For more information, visit www.diamonddirectors.com today. Also, check out our Digital Magazine.
BIO
C.J. Stewart has built a reputation as one of the leading professional hitting instructors in the country. He is a former professional baseball player in the Chicago Cubs organization and has also served as an area scout for the Cincinnati Reds. As founder and CEO of Diamond Directors Player Development, CJ has more than 12 years of player development experience and has built an impressive list of clients, including some of the top young prospects in baseball today. If your desire is to change your game for the better, C.J Stewart has a proven system of development and track record of success that can work for you.