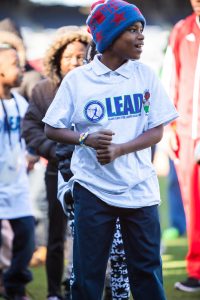 Habits are those things you can repeatedly do. A skill is what you can repeatedly do under stress. As we have discussed, November through January are the months that I focus on helping my clients build habits and strength in preparation for the spring and summer.
February through April – Converting habits to skills
May through July – Maintaining skills
Here are 10 habits that I believe all great hitters must have:
1. Set God-sized goals
Many of us have heard that God is all powerful, all knowing and all doing. Yet the goals that we often set aren't God-sized. A God-size goal blesses the person and others. Selfish people may have a difficult time reaping a God-size goal. My God-size goal is to be on the cover of TIME magazine by 2026 recognized as one of the top sports coaches in America. This will enable me to inspire millions to live within their calling and enjoy a relationship with God on earth and through eternity.
2. Ask for help
Asking for help can be a challenge for many people because it indicates you don't know something. Some say they feel stupid when they don't know the answer.
Stupid – not knowing what to do and unable to do anything even if you knew what to do
Ignorant – not knowing what to do and able to do it if you knew what to do
Smart – knowing what to do and unable to do anything with what you know
Intelligent – knowing what to do and able to do it
3. Ask should ask questions
Asking "frequently asked questions" gets you shallow responses that you can't do much with. But "should ask questions" inspires the person being asked to go deep. It can lead to something simple for you to do.
"Mr. Hank Aaron, how often did you practice baseball as a child?"
"Mr. Hank Aaron, what struggles existed in your life that motivated you to practice baseball as a child?"
Which one is the "should ask question?"
4. Say thank you
It hurts me to have to explain this. "Thank you" are two powerful words that you must say, especially if you know how to say "Give me" with ease.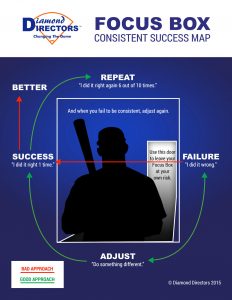 5. Think critically
Thinking is directing your mind toward something. Thinking critically involves three S's: systematic, sequential and simple.
Systematic – having a plan
Sequential – the following of one thing after another
Simple – easy to do
This is how my hitters critically think when they fail:
Failure – "I did it wrong"
Adjust – "Do something different"
Success – "I did it right one time"
Repeat – "I did it right six out of 10 times"
6. Do things you don't want to do, but need to do
Doing things you don't want to do, but need to do is called discipline. It takes 3,000 reps to build a habit. There are seven parts of the swing (stance/load, timing, tempo, tracking, approach, contact, extension/finish). That's 21,000 reps to build a habit. Without discipline, there's no way you can develop the proper habits to become a great hitter.
The top three things I didn't want to do and needed to do as a teenager were:
1. Asking for help.
2. Saying thank you.
3. Studying and journaling.
7. Share your God-sized goals
In all fairness to your coaches, you should share your God-sized goals with them before allowing them to coach you. Before the word coach was used in sports, it was only used as a means of transportation. A coach would be attached to a horse, and passengers would rest in the coach going to a destination. If your "coach" can't help you get to your God-sized goal, you need to find another coach.
I currently have a presentation coach, Dez Thornton (dezthornton.com); a business coach, Pat Alacqua (bluemagnetpartners.com); a content specialist, Michael Pallerino (@mpallerino) and a publicist, Gabriel Wallace (gabrielgwallace.com). All are helping me become worthy to grace the cover of TIME Magazine by 2026.
8. Study and journal
You can't do what you don't know. One of the best ways to summarize what you're learning is by journaling. Your journal is a great place to record your God-size goals. They may change daily. List what you're reading, learning and doing each day to accomplish your goals.
I have journaled one thing I've learned everyday in my phone for over two years. It's simple. I look back through it to see patterns of my mindset to help me understand why, when and how I'm achieving success.
9. Stretch
Unless you bear the burden of hitting lots of home runs for a living, hitters want to be strong enough to repeat their swing mechanics. Young hitters mistake the size of their muscles for strength, so they spend lots of time in the weight room lifting as much as they can while fighting injuries.
Try yoga. It's great for building strength. It's essentially stretching on steroids.
10. Eat and hydrate well
Strong muscles must be fed and hydrated well. Here is a simple nutrition plan I followed as a professional baseball player in my 20s based on my weight at the time:
Protein – builds muscle
Carbohydrates – energy
Fiber – breaks down fiber
Water – hydrates and cleanses body
My Faves
Protein – salmon, steak, chicken, eggs
Carbohydrates – oatmeal, brown rice, sweet potatoes
Fiber – asparagus, broccoli, spinach
My Schedule
6 a.m. – scrambled eggs, protein shake, oatmeal
9 a.m. – protein shake
12 a.m. – chicken breast, sweet potato
3 p.m. – protein shake
6 p.m. – salmon, brown rice, spinach
9pm – protein shake
My Goal
Protein – 20 to 30 grams every three hours
Carbs – 20 to 30 grams every three hours
Fiber – 5 grams every six hours
Water – 1 gallon per day
Remember: Intelligence trumps being smart.
For more information, visit www.diamonddirectors.com today. Also, check out our Digital Magazine.
BIO
C.J. Stewart has built a reputation as one of the leading professional hitting instructors in the country. He is a former professional baseball player in the Chicago Cubs organization and has also served as an area scout for the Cincinnati Reds. As founder and CEO of Diamond Directors Player Development, CJ has more than 12 years of player development experience and has built an impressive list of clients, including some of the top young prospects in baseball today. If your desire is to change your game for the better, C.J. Stewart has a proven system of development and track record of success that can work for you.