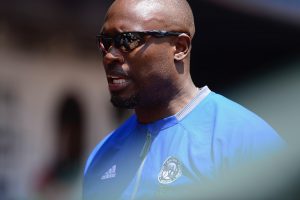 I'm 42 years of age and I've been coaching baseball players as a professional for 21 years. Today, my life mantra is to "live on purpose." Purpose is a reason for doing something.
What's your reason for reading this blog?
What's your reason for being alive?
The word "busy" is negative and describes our lives when we aren't living on purpose. Being productive is the opposite of being busy, and affords us mental and emotional energy, among many other benefits.
There are millions of boys in America who want to grow up to become elite baseball players, but it will never become a reality. Why? Because they're too busy to get good.
There are three things you get when you are too busy to get good:
Lost time
Wasteful spending
Luck as a strategy
Lost Time
Time is something that can't be delayed or replenished. When it's gone, it's gone. The problem for younger baseball players is they believe that because they are young they have lots of time to get good. According to author Malcolm Gladwell, it takes 10,000 hours of "deliberate practice" to become world-class in any field.
Wasteful Spending
Fun requires funding. Money doesn't grow on trees. Even if you had all the money in the world to invest in your child's baseball development, wouldn't you want to spend it wisely?
Well, if you don't know where you're going, any road will take you there. And get this—it's an expensive trip.
What's the highest level of baseball your family is trying helping you reach?
What does it take to get there?
Are you spending too much or too little money to make the dream a reality?
Luck as a Strategy
Luck is a great strategy if you're tossing horseshoes and throwing hand grenades. It's not such a great strategy when you're trying to become an elite baseball player. Success is what you do, while significance is what you give. You can't give what you don't have.
If you become an elite baseball player by luck, you won't be able to help anyone else do the same.
Here's one thing you should do right now to avoid losing time, wasting money and using as luck a strategy.
Get assessed.
Now more than ever, I'm focused on solidifying myself as a Swing Assessment Expert, because nothing, and I mean nothing, can be developed without first being assessed.
Sign up here for my three (3) FREE video lessons to learn more.
Remember: Intelligence tops being smart.
For more information, visit www.diamonddirectors.com today. Also, check out our Digital Magazine.
---
C.J. Stewart has built a reputation as one of the leading professional hitting instructors in the country. He is a former professional baseball player in the Chicago Cubs organization and has also served as an area scout for the Cincinnati Reds. As founder and CEO of Diamond Directors Player Development, C.J. has more than 12 years of player development experience and has built an impressive list of clients, including some of the top young prospects in baseball today. If your desire is to change your game for the better, C.J. Stewart has a proven system of development and track record of success that can work for you.