Last week we began a discussion to help you recognize if you're you a player on a team that's experiencing a lot of success and what's responsible for that success. Is the success of your team because of "The Coach," "The Culture" or "Coincidence?"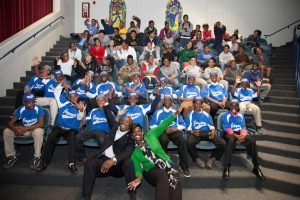 The reason why it matters is because you matter, and this is your life to live. Baseball is only what you do. It's not who you are.
Click here to see last week's blog when I discussed the make up of The Coach. This week, we will examine the culture that your baseball coach and team provide you.
The Culture
Culture is the attitude and behavior of a group. Cultures are built by good coaches and destroyed by bad ones. You won't win without a good culture – period. Winning is relative to the mission and vision of the team.
A team is any group of people. The Culture is based on these five things:
Mission – What are we doing?
Vision – Why are we doing it?
Standards
Expectations
Accountability
Here are three cultures that I admire the most:
San Antonio Spurs
Chick-fil-A
Apple
All three of these cultures are tried, tested and true. The Golden State Warriors are playing well, but I'm not convinced they will be among the elite teams in 2025. McDonald's was my favorite place as a child, but today, Chick-fil-A is the place I take my daughters on dates to discuss life. I love Apple products because they represent innovation and creativity. They encourage people to be their best selves.
Check out how I use my Apple iPad to change the game while I was featured on an vignette for Apple. You will find the spot at the 2:25 mark.
Check out our Skill Build Drill: Tennis Ball Drill
Strong cultures are established by strong coaches:
What is your team's mission?
What is your team's vision?
What is your team's standards?
What is your team's expectations?
What is your team's accountability?
Coincidence
Coincidence is a concurrence of events or circumstances without apparent connections.
Some times teams win because they are better than others and, at times, they win because nobody else is any good. Strong coaches and strong cultures can explain why they're winning, just as clearly as they can explain how they win. If your team is winning because they outwork their competition, I'm sorry to say that your success is based on coincidence.
Before the first pitch of the spring, you will want to know one thing: Will your team's success be based on your coach, culture or coincidence?
In recognition of February and Black History Month, did you know that baseball games under the lights were first played in the Negro Leagues?
Remember: Intelligence trumps being smart.
For more information, visit www.diamonddirectors.com today. Also, check out our Digital Magazine.
BIO
C.J. Stewart has built a reputation as one of the leading professional hitting instructors in the country. He is a former professional baseball player in the Chicago Cubs organization and has also served as an area scout for the Cincinnati Reds. As founder and CEO of Diamond Directors Player Development, CJ has more than 12 years of player development experience and has built an impressive list of clients, including some of the top young prospects in baseball today. If your desire is to change your game for the better, C.J Stewart has a proven system of development and track record of success that can work for you.