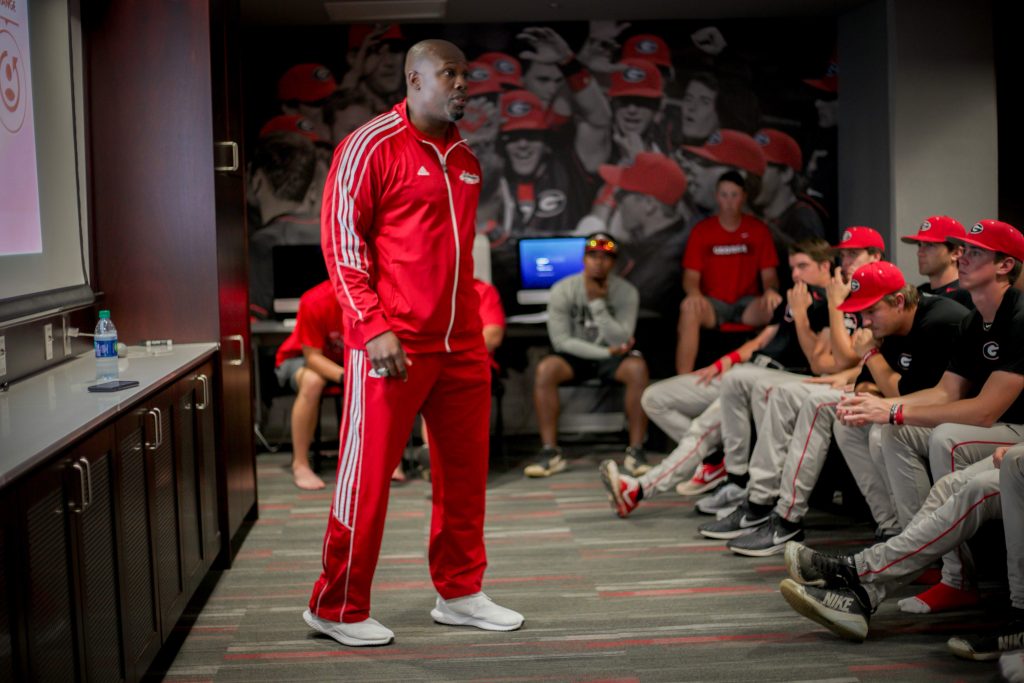 It's a New Year, but are you the same you? At my church, Elizabeth Baptist Church, our word for 2019 is intentional. To be intentional is do something on purpose. Being intentional isn't the same as having good intention.
For example, millions of boys dream of becoming Major Leaguers. But many of those dreams fail because while the boys had good intentions of practicing with focus, they failed to do so because their hope was enough.
I believe that being intentional is the reward for being committed and disciplined.
A commitment is a promise you make to yourself before you can make it to others. Discipline is doing the things you need to do even when you don't want to do them.
Do you know that it takes 3,000 reps to build a habit? Do you know that there are seven parts of the swing? That's 21,000 reps to build a habit and the winter (November-January) is the best time to do it. To help build those habits, remember our seven-step strategy:
Stance/Load
Timing
Tempo
Tracking
Approach
Contact
Extension/Finish
Becoming a Major Leaguer starts with a dream that can only become a reality with intentionality.
Here's a simple Skill Build Drill that you can do that will help you develop all seven parts of your swing. Do the drill 3,000 times with intentionality before January 31.
Diamond Directors — Skill Build Drill | Tennis Ball Drill
Remember: Intelligence tops being smart.
For more information, visit www.diamonddirectors.com today. Also, check out our Digital Magazine.
C.J. Stewart has built a reputation as one of the leading professional hitting instructors in the country. He is a former professional baseball player in the Chicago Cubs organization and has also served as an area scout for the Cincinnati Reds. As founder and CEO of Diamond Directors Player Development, C.J. has more than 12 years of player development experience and has built an impressive list of clients, including some of the top young prospects in baseball today. If your desire is to change your game for the better, C.J. Stewart has a proven system of development and track record of success that can work for you.