Every hitter wants to find ways to get more hits. For many players, hits are the validation for a game well played. But let's face it, if you don't understand the process of getting hits, your approach may be just plain luck. I've seen it too many times – the "luck" approach leads to slumps and stress.
But there's good news out there. Here are six things you need to get more hits. You must:
1. Know the opposing pitcher
2. Get loaded on time
3. Take a good approach
4. Hit the ball hard
5. Have a little luck
6. Understand that when all else fails, do something
To effectively use your swing, you must understand it. Think about it like this – You wouldn't start playing a video game before understanding how to play it.
The Diamond Directors' approach breaks the swing down into six parts with two supporting components. The stance is followed by the load, approach, contact, extension and finish, while tempo and timing support your swing mechanics. (See 6 steps you must know now to fix your swing)
If you want more hits, you must build – and then continually maintain – sound swing mechanics.
For this blog, let's take a closer look at the first two items – know the opposing pitcher and get loaded on time. We'll break down the other areas in the next few blogs.
Know the opposing pitcher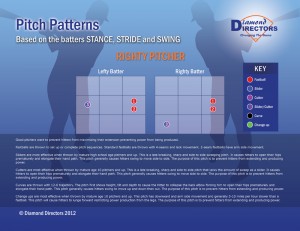 A good pitcher approaches each batter with a plan. If he has good stuff to support that plan, you might be in trouble unless you have sound swing mechanics. Before you step in the batter's box, you must know all his pitches and pitch patterns.
While you don't have to change your swing to hit the various pitch types and locations, knowing the patterns of pitches will help you be prepared. Pitchers throw a variety pitches at various speeds and locations to prevent you from getting extension. A pitcher won't mind if you hit the ball hard, especially if he has solid defenders behind him.
When you step to the plate it's crucial that you get ahead of the count. Be prepared. Get ready. And don't forget to watch his pitch-pattern sequences while you're on deck and in the dugout.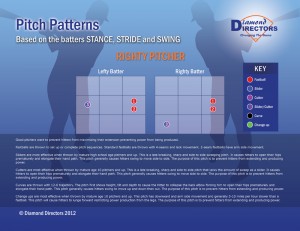 Get loaded on time
Getting ready to hit means getting your hands back in a hitting position, followed by a short, forward stride with your front foot. If done properly, your feet should be the same length as your bat. It's crucial to get in this position on time. (Please visit the Diamond Directors' Tool Box to see how to get your timing down).
Check out the timing illustration. Your load is probably the most under coached phase of hitting. Hitting instructors put too much emphasis on "letting the ball travel" and "quick hands." Truthfully, if you aren't in a good position, it's very difficult to react.
Remember: Quality practice builds permanent habits.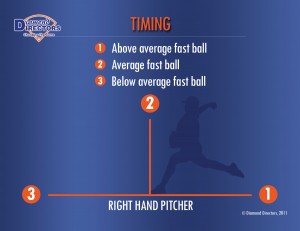 BIO:
C.J. Stewart has built a reputation as one of the leading professional hitting instructors in the country. He is a former professional baseball player in the Chicago Cubs organization and has also served as an area scout for the Cincinnati Reds. As founder and CEO of Diamond Directors Player Development, CJ has more than 12 years of player development experience and has built an impressive list of clients, including some of the top young prospects in baseball today. If your desire is to change your game for the better, C.J Stewart has a proven system of development and track record of success that can work for you.