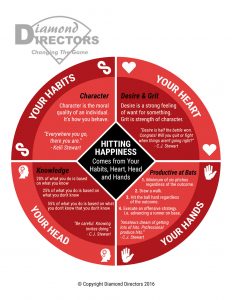 Several hundred years ago, before the word coach was used in sports, it was solely used as a means of transporting people and/or things such as equipment. You had a horse, a coachman and a coach. The coachman and coach had the responsibility to get you to your destination (See Your 3-Step Winning Game Plan).
Millions of youth want to compete as baseball players at the collegiate and professional levels. But many have to be careful in stating this, because their friends will think they're arrogant, their coaches will think they're crazy and their parents will beg them to dream about something "more attainable."
I recently asked eight young men I train, ages 10-17, to name 10 questions coaches ask that show they care about their baseball development. Here's a snapshot of what they said:
"Where is a realistic place you see yourself going into freshman year of college or first year out of high school, and how do you plan to get there?" – Sam Katz
"What do you want to work on so that you can get better?" – Walker Barron
"What are your long-term and short-term goals?" – Chase Roberts
"One question my coach could ask me to show he cares about my baseball development is, 'What do you want to work on in practice today?' Despite the simplicity of this question, it tells me he cares about my opinion and knows I will want to work on the skill I need to develop the most in order to grow as a player." – Russell Bell
"Is this a pipe dream or a decision?" – Manuel Monroy
"One question a coach should ask is, 'What are you doing off the field to correct your failures in the games, and how can I help?' If you want to play at the next level, you'll need good coaching. But you'll also need the ability to coach yourself and self confidence." – Ellis Prigge
"Have you been working outside of our school practices, and what have you been doing." – Vernard Kennedy
"My coach should ask me if I really try to get better and train for baseball during the season and offseason. 'Do you really care about improving and do you have a plan to improve your game?'" – Riley Fox
Stay tuned for the next few blogs, as I share things amateur coaches strive to improve on and things that are frustrating parents about the "Baseball System."
Remember: Intelligence trumps being smart.
For more information, visit www.diamonddirectors.com today. Also, check out our Digital Magazine.
____________________________________________________________________________
C.J. Stewart has built a reputation as one of the leading professional hitting instructors in the country. He is a former professional baseball player in the Chicago Cubs organization and has also served as an area scout for the Cincinnati Reds. As founder and CEO of Diamond Directors Player Development, CJ has more than 12 years of player development experience and has built an impressive list of clients, including some of the top young prospects in baseball today. If your desire is to change your game for the better, C.J. Stewart has a proven system of development and track record of success that can work for you.